Topic: NASA's K2 Mission
Written by Elizabeth Landau
NASA's Jet Propulsion Laboratory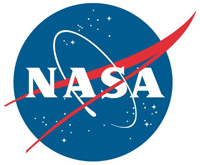 Pasadena, CA – An international team of astronomers has discovered and confirmed a treasure trove of new worlds using NASA's Kepler spacecraft on its K2 mission. Out of 197 initial planet candidates, scientists have confirmed 104 planets outside our solar system. Among the confirmed is a planetary system comprising four promising planets that could be rocky.
These four planets, all between 20 and 50 percent larger than Earth by diameter, are orbiting the M dwarf star K2-72, found 181 light-years away in the direction of the Aquarius constellation. The host star is less than half the size of the sun and less bright.
«Read the rest of this article»
Written by Whitney Clavin
NASA's Jet Propulsion Laboratory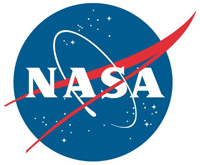 Pasadena, CA – Astronomers have made great strides in discovering planets outside of our solar system, termed "exoplanets." In fact, over the past 20 years more than 5,000 exoplanets have been detected beyond the eight planets that call our solar system home.
The majority of these exoplanets have been found snuggled up to their host star completing an orbit (or year) in hours, days or weeks, while some have been found orbiting as far as Earth is to the sun, taking one Earth year to circle.
«Read the rest of this article»
Written by H. Pat Brennan of JPL and Michele Johnson of Ames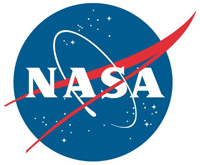 Pasadena, CA – The brilliant flash of an exploding star's shockwave — what astronomers call the "shock breakout" — has been captured for the first time in visible light by NASA's planet-hunter, the Kepler space telescope.
An international science team led by Peter Garnavich, an astrophysics professor at the University of Notre Dame in Indiana, analyzed light captured by Kepler every 30 minutes over a three-year period from 500 distant galaxies, searching some 50 trillion stars. They were hunting for signs of massive stellar death explosions known as supernovae.
«Read the rest of this article»
Written by Whitney Clavin
NASA's Jet Propulsion Laboratory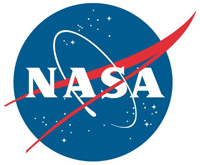 Pasadena, CA – Scientists using NASA's repurposed Kepler space telescope, known as the K2 mission, have uncovered strong evidence of a tiny, rocky object being torn apart as it spirals around a white dwarf star. This discovery validates a long-held theory that white dwarfs are capable of cannibalizing possible remnant planets that have survived within its solar system.
"We are for the first time witnessing a miniature "planet" ripped apart by intense gravity, being vaporized by starlight and raining rocky material onto its star," said Andrew Vanderburg, graduate student at the Harvard-Smithsonian Center for Astrophysics in Cambridge, Massachusetts, and lead author of the paper published in Nature.
«Read the rest of this article»