Topic: NASA's Pathfinder Probe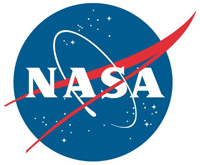 Pasadena, CA – When it launches this summer, NASA's Perseverance rover will have the most advanced pair of "eyes" ever sent to the Red Planet's surface: Its Mastcam-Z instrument packs a next-gen zoom capability that will help the mission make 3D imagery more easily. Rover operators, who carefully plan out each driving route and each movement of a rover's robotic arm, view these stereo images through 3D goggles to see the contours of the landscape.
«Read the rest of this article»
Written by Andrew Good
NASA's Jet Propulsion Laboratory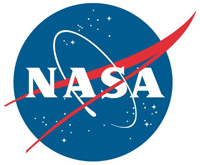 Pasadena, CA – Want to go ice fishing on Jupiter's moon Europa? There's no promising you'll catch anything, but a new set of robotic prototypes could help.
Since 2015, NASA's Jet Propulsion Laboratory in Pasadena, California, has been developing new technologies for use on future missions to ocean worlds. That includes a subsurface probe that could burrow through miles of ice, taking samples along the way; robotic arms that unfold to reach faraway objects; and a projectile launcher for even more distant samples.
«Read the rest of this article»
Written by Guy Webster
NASA's Jet Propulsion Laboratory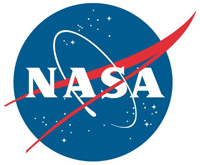 Pasadena, CA – NASA's Mars Curiosity rover has used its full array of instruments to analyze Martian soil for the first time, and found a complex chemistry within the Martian soil. Water and sulfur and chlorine-containing substances, among other ingredients, showed up in samples Curiosity's arm delivered to an analytical laboratory inside the rover.
Detection of the substances during this early phase of the mission demonstrates the laboratory's capability to analyze diverse soil and rock samples over the next two years. Scientists also have been verifying the capabilities of the rover's instruments.
«Read the rest of this article»
Written by Dauna Coulter
Science at NASA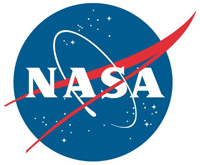 Washington, D.C. – On August 5th at 10:31pm Pacific Time, NASA will gently deposit their new, 2000-pound Curiosity rover on the surface of Mars, wheels-first and ready to roll. Quite a feat – because it will come screaming through the Martian atmosphere at 13,000 mph.
Curiosity, aka the Mars Science Laboratory, will be the largest mission ever to land on another planet. It's big because it has a big mystery to solve: was Mars ever or is it still capable of harboring life?
«Read the rest of this article»
Written by Steven Siceloff
NASA's John F. Kennedy Space Center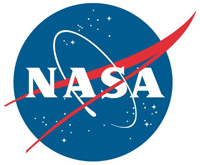 Kennedy Space Center, FL – The Mars Science Laboratory is taking a toolbox to Mars that any researcher would be proud of. A drill, metallic brush and even a laser are part of the gear set the Mars Science Laboratory called Curiosity is taking to the red planet in the most ambitious effort yet to discern exactly what is on the surface.
The spacecraft is to launch November 26th atop a United Launch Alliance Atlas V rocket. Liftoff is slated for 10:02am. It will take more than eight months for Curiosity to fly the 354 million miles on its path to Mars. Landing is expected in early August 2012.
«Read the rest of this article»