Topic: NASA's WISE Spacecraft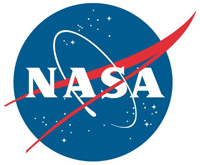 Pasadena, CA – We've never met some of the Sun's closest neighbors until now. In a new study, astronomers report the discovery of 95 objects known as brown dwarfs, many within a few dozen light-years of the Sun.
They're well outside the solar system, so don't experience heat from the Sun, but still inhabit a region astronomers consider our cosmic neighborhood. This collection represents some of the coldest known examples of these objects, which are between the sizes of planets and stars.
«Read the rest of this article»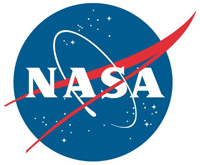 Pasadena, CA – NASA says astronomers have spotted three giant black holes within a titanic collision of three galaxies. The unusual system was captured by several observatories, including three NASA space telescopes.
"We were only looking for pairs of black holes at the time, and yet, through our selection technique, we stumbled upon this amazing system," said Ryan Pfeifle of George Mason University in Fairfax, Virginia, the first author of a new paper in The Astrophysical Journal describing these results. "This is the strongest evidence yet found for such a triple system of actively feeding supermassive black holes."
«Read the rest of this article»
NASA Jet Propulsion Laboratory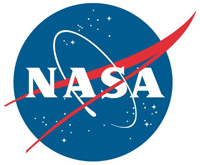 Pasadena, CA – The most luminous galaxy ever discovered is cannibalizing not one, not two, but at least three of its smaller neighbors, according to a new study published today (November 15th) in the journal Science and coauthored by scientists from NASA's Jet Propulsion Laboratory in Pasadena, California. The material that the galaxy is stealing from its neighbors is likely contributing to its uber-brightness, the study shows.
Discovered by NASA's space-based Wide-field Infrared Survey Explorer (WISE) in 2015, the galaxy, called WISE J224607.55-052634.9, is by no means the largest or most massive galaxy we know of, but it radiates at 350 trillion times the luminosity of the Sun.
«Read the rest of this article»
Written by Elizabeth Landau
NASA's Jet Propulsion Laboratory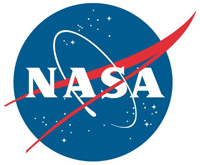 Pasadena, CA – Comets that take more than 200 years to make one revolution around the Sun are notoriously difficult to study. Because they spend most of their time far from our area of the solar system, many "long-period comets" will never approach the Sun in a person's lifetime.
In fact, those that travel inward from the Oort Cloud — a group of icy bodies beginning roughly 186 billion miles (300 billion kilometers) away from the Sun — can have periods of thousands or even millions of years.
NASA's WISE spacecraft, scanning the entire sky at infrared wavelengths, has delivered new insights about these distant wanderers.
«Read the rest of this article»