Topic: Neon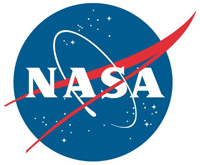 Greenbelt, MD – A proposed mission called DAVINCI+ could one day fly the first U.S. spacecraft since 1978 to study the atmosphere of Venus.
On February 13th, NASA announced that DAVINCI+, named after the visionary Renaissance artist and scientist Leonardo da Vinci, is one of four teams selected under the agency's Discovery Program to develop concept studies for new missions in this decade to various intriguing destinations in the solar system.
«Read the rest of this article»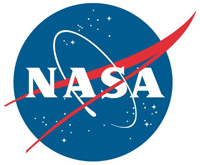 Greenbelt, MD – Fortunately for NASA scientists today, Apollo-era leaders had the foresight to save much of the 842 pounds (382 kilograms) of Moon soil and rocks retrieved by NASA astronauts 50 years ago for future generations. They figured new crops of scientists, using instruments of their time, would be able to probe the samples with unprecedented rigor.
Now, the future that Apollo-era scientists envisioned has come. Their successors, many of whom weren't even born when the last astronauts scooped up the Moon samples they'll now be probing in their labs, are ready to take a giant leap towards answering long-standing questions about the evolution of our solar system.
«Read the rest of this article»
Written by William Steigerwald
NASA Goddard Space Flight Center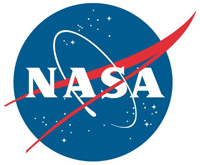 Greenbelt, MD – The moon's thin atmosphere contains neon, a gas commonly used in electric signs on Earth because of its intense glow. While scientists have speculated on the presence of neon in the lunar atmosphere for decades, NASA's Lunar Atmosphere and Dust Environment Explorer (LADEE) spacecraft has confirmed its existence for the first time.
"The presence of neon in the exosphere of the moon has been a subject of speculation since the Apollo missions, but no credible detections were made," said Mehdi Benna of NASA's Goddard Space Flight Center in Greenbelt, Maryland and the University of Maryland, Baltimore County. "We were very pleased to not only finally confirm its presence, but to show that it is relatively abundant."
«Read the rest of this article»
Written by Brian Day
NASA's Ames Research Center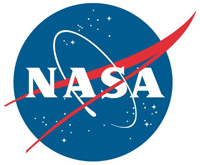 Moffett Field, CA – Until recently, most everyone accepted the conventional wisdom that the moon has virtually no atmosphere.
Just as the discovery of water on the moon transformed our textbook knowledge of Earth's nearest celestial neighbor, recent studies confirm that our moon does indeed have an atmosphere consisting of some unusual gases, including sodium and potassium, which are not found in the atmospheres of Earth, Mars or Venus.
It's an infinitesimal amount of air when compared to Earth's atmosphere.
«Read the rest of this article»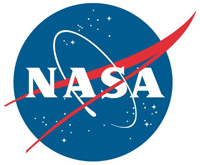 Greenbelt, MD – New observations by NASA's Hubble Space Telescope are expanding astronomers' understanding of the ways in which galaxies continuously recycle immense volumes of hydrogen gas and heavy elements. This process allows galaxies to build successive generations of stars stretching over billions of years.
This ongoing recycling keeps some galaxies from emptying their "fuel tanks" and stretches their star-forming epoch to over 10 billion years.
This conclusion is based on a series of Hubble Space Telescope observations that flexed the special capabilities of its Cosmic Origins Spectrograph (COS) to detect gas in the halo of our Milky Way and more than 40 other galaxies. Data from large ground-based telescopes in Hawaii, Arizona and Chile also contributed to the studies by measuring the properties of the galaxies.
«Read the rest of this article»