Topic: Nick Dini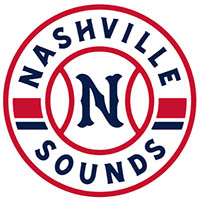 Omaha, NE – The Omaha Storm Chasers jumped up on top of the Nashville Sounds with eight runs in the first inning and never looked back in 11-3 win Saturday night.
The eight-run inning in the first came on seven hits. Jorge Bonifacio hit a single with the bases loaded to score the first run. Two more runs scored on a Nick Dini single. Jecksson Flores hit an RBI single to add another. Humberto Arteaga would knock in two more with a single. The remaining base runs scored on an Erick Mejia triple to give Omaha the early 8-0 lead.
«Read the rest of this article»
Nashville Sounds
Papillion, NE – The Nashville Sounds wrapped up their six-game road trip with a 4-3 victory over the Omaha Storm Chasers Monday afternoon. Sounds starter Daniel Gossett earned his first win of the season with a quality start while three Sounds batters recorded multi-hit games.
The Sounds drew first blood by plating a pair of runs in the top of the second inning. Josh Phegley and Nick Martini recorded back-to-back run-scoring doubles to spot Gossett a 2-0 lead. The advantage was short-lived as the Storm Chasers erased the two-run deficit with a pair of runs of their own in the second inning.
«Read the rest of this article»
Nashville Sounds
Papillion, NE – The Nashville Sounds were edged by the Omaha Storm Chasers 4-1 in Sunday's matinee. The victory clinched the three-game series for Omaha.
Nashville's Frankie Montas and Omaha's Clay Bucholz went toe-to-toe on the mound as they both cruised through the first five innings without allowing a run. Omaha finally broke the seal on the scoreless ball game in the sixth inning. After inducing a fly out to begin the inning, Montas yielded a single to Logan Moon and walked Ramon Torres before being pulled from the game.
«Read the rest of this article»
Nashville Sounds
Nashville, TN – The Nashville Sounds game against the Omaha Storm Chasers was suspended due to rain with the Sounds on top 6-2 in the bottom of the fourth inning. The game will be resumed on Sunday at 2:05pm and will be a full nine-inning game. Sunday's regularly scheduled game will be a seven-inning game and will begin approximately 30 minutes after the completion of Saturday's suspended game.
The Sounds jumped out to an early 1-0 lead in the first inning thanks to some savvy base running by Jorge Mateo. The speedster led off with a single and advanced to second on a passed ball and to third on a fly ball to center field. Omaha starter Andres Machado then threw a pitch in the dirt that skipped away from catcher Nick Dini just enough for Mateo to be able to slide across home plate safely.
«Read the rest of this article»