Topic: Oribt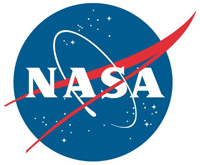 Washington, D.C. – For the first time, a spacecraft has sent back pictures of the sky from so far away that some stars appear to be in different positions than we'd see from Earth.
More than four billion miles from home and speeding toward interstellar space, NASA's New Horizons has traveled so far that it now has a unique view of the nearest stars.
"It's fair to say that New Horizons is looking at an alien sky, unlike what we see from Earth," said Alan Stern, New Horizons principal investigator from Southwest Research Institute (SwRI) in Boulder, Colorado.
«Read the rest of this article»
Written by Tamsyn Brann
NASA Goddard Space Flight Center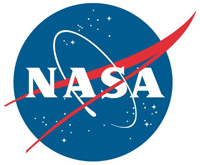 Greenbelt, MD – In science fiction, NASA says explorers can hop in futuristic spaceships and traverse half the galaxy in the blink of a plot hole. However, this sidelines the navigational acrobatics required in order to guarantee real-life mission success.
In 2021, the feat of navigation that is the Lucy mission will launch. To steer Lucy towards its targets doesn't simply involve programming a map into a spacecraft and giving it gas money – it will fly by six asteroid targets, each in different orbits, over the course of 12 years.
«Read the rest of this article»
Written by Sarah Frazier
NASA's Goddard Space Flight Center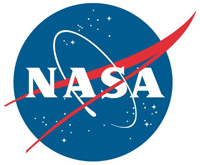 Greenbelt, MD – On October 3rd, 2018, NASA's Parker Solar Probe performed the first significant celestial maneuver of its seven-year mission. As the orbits of the spacecraft and Venus converged toward the same point, Parker Solar Probe slipped in front of the planet, allowing Venus' gravity — relatively small by celestial standards — to twist its path and change its speed.
This maneuver, called a gravity assist, reduced Parker's speed relative to the Sun by 10 percent — amounting to 7,000 miles per hour — drawing the closest point of its orbit, called perihelion, nearer to the star by 4 million miles.
«Read the rest of this article»
Written by Steve Cole
NASA Headquarters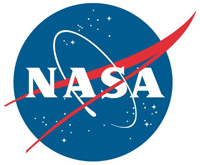 Washington, D.C. – After more than 15 productive years in orbit, the U.S./German GRACE (Gravity Recovery and Climate Experiment) satellite mission has ended science operations. During their mission, the twin GRACE satellites have provided unprecedented insights into how our planet is changing by tracking the continuous movement of liquid water, ice and the solid Earth.
GRACE made science measurements by precisely measuring the distance between its twin satellites, GRACE-1 and GRACE-2, which required that both spacecraft and their instruments be fully functional.
«Read the rest of this article»
Written by Elizabeth Landau
NASA's Jet Propulsion Laboratory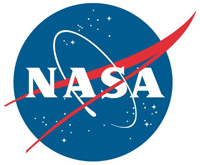 Pasadena, CA – NASA's Voyager 2 spacecraft flew by Uranus 30 years ago, but researchers are still making discoveries from the data it gathered then. A new study led by University of Idaho researchers suggests there could be two tiny, previously undiscovered moonlets orbiting near two of the planet's rings.
Rob Chancia, a University of Idaho doctoral student, spotted key patterns in the rings while examining decades-old images of Uranus' icy rings taken by Voyager 2 in 1986. He noticed the amount of ring material on the edge of the alpha ring — one of the brightest of Uranus' multiple rings — varied periodically. A similar, even more promising pattern occurred in the same part of the neighboring beta ring.
«Read the rest of this article»
Written by Elaine Hunt
NASA's Goddard Space Flight Center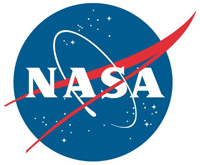 Greenbelt, MD – As the search for life on distant planets heats up, NASA's Transiting Exoplanet Survey Satellite (TESS) is bringing this hunt closer to home. Launching in 2017-2018, TESS will identify planets orbiting the brightest stars just outside our solar system using what's known as the transit method.
When a planet passes in front of, or transits, its parent star, it blocks some of the star's light. TESS searches for these telltale dips in brightness, which can reveal the planet's presence and provide additional information about it.
«Read the rest of this article»
Written by Felicia Chou
NASA Headquarters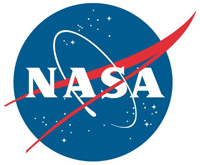 Washington, D.C. – NASA will host a news teleconference at 10:00am PDT (12:00pm CDT) Tuesday, May 10th to announce the latest discoveries made by its planet-hunting mission, the Kepler Space Telescope.
When Kepler was launched in March 2009, scientists did not know how common planets were outside our solar system. Thanks to Kepler's treasure trove of discoveries, astronomers now believe there may be at least one planet orbiting every star in the sky.
«Read the rest of this article»
NASA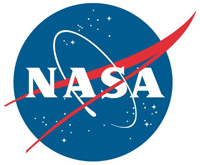 Washington, D.C. – The processing of Orion and its United Launch Alliance Delta IV Heavy rocket remains on course for a launch Thursday, December 4th, on the first flight test of the spacecraft design.
Working at Space Launch Complex 37 at Cape Canaveral Air Force Station, technicians and engineers head into Thanksgiving conducting a series of electrical and battery checks between the connections between the crew module, service module and Delta IV Heavy second stage.
«Read the rest of this article»