Topic: Pan-STARRS1 Telescope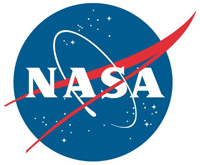 Washington, D.C. – Using data collected at NASA's Infrared Telescope Facility (IRTF) and orbit analysis from the Center for Near-Earth Object Studies (CNEOS) at NASA's Jet Propulsion Laboratory, scientists have confirmed that Near-Earth Object (NEO) 2020 SO is, in fact, a 1960's-Era Centaur rocket booster.
The object, discovered in September by astronomers searching for near-Earth asteroids from the NASA-funded Pan-STARRS1 survey telescope on Maui, garnered interest in the planetary science community due to its size and unusual orbit and was studied by observatories around the world.
«Read the rest of this article»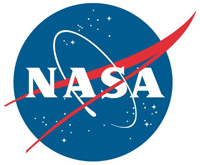 Huntsville, AL – Using NASA's Chandra X-ray Observatory, astronomers have discovered evidence for the farthest "cloaked" black hole found to date. At only about 6% of the current age of the universe, this is the first indication of a black hole hidden by gas at such an early time in the history of the cosmos.
Supermassive black holes, which are millions to billions of times more massive than our Sun, typically grow by pulling in material from a disk of surrounding matter. Rapid growth generates large amounts of radiation in a very small region around the black hole. Scientists call this extremely bright, compact source a "quasar."
«Read the rest of this article»
NASA Jet Propulsion Laboratory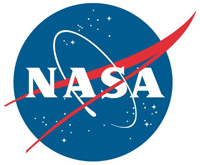 Pasadena, CA – In November 2017, scientists pointed NASA's Spitzer Space Telescope toward the object known as 'Oumuamua – the first known interstellar object to visit our solar system. The infrared Spitzer was one of many telescopes pointed at 'Oumuamua in the weeks after its discovery that October.
'Oumuamua was too faint for Spitzer to detect when it looked more than two months after the object's closest aproach to Earth in early September. However, the "non-detection" puts a new limit on how large the strange object can be. The results are reported in a new study published today in the Astronomical Journal and coauthored by scientists at NASA's Jet Propulsion Laboratory in Pasadena, California.
«Read the rest of this article»
Written by Jeanette Kazmierczak
NASA's Goddard Space Flight Center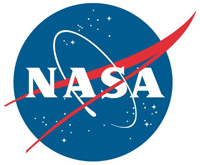 Greenbelt, MD – The first interstellar object ever seen in our solar system, named 'Oumuamua, is giving scientists a fresh perspective on the development of planetary systems. A new study by a team including astrophysicists at NASA's Goddard Space Flight Center in Greenbelt, Maryland, calculated how this visitor from outside our solar system fits into what we know about how planets, asteroids and comets form.
On October 19th, 2017, astronomers working with the NASA-funded Panoramic Survey Telescope and Rapid Response System (Pan-STARRS1) at the University of Hawaii spotted an object zipping through our solar system at a very high speed. Scientists at the Minor Planet Center, funded by NASA's Near-Earth Object Observations Program, confirmed it was the first object of interstellar origin that we've seen.
«Read the rest of this article»
Written by Jen Rae Wang / Allard Beutel
NASA Headquarters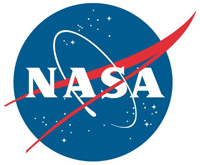 Washington, D.C. – The Moon became a key focus point for NASA in 2017, whether it was blocking out the Sun during one of the most-viewed events in U.S. history, or reinvigorating the agency's human space exploration plans.
One of the numerous NASA-related activities and actions the Trump Administration did in 2017 was to reconstitute the National Space Council. During its first meeting on October 5th, Vice President Mike Pence directed NASA to develop a plan to help extend human exploration across our solar system, and return astronauts to the Moon in preparation for human missions to Mars and other destinations.
«Read the rest of this article»
Written by DC Agle
NASA's Jet Propulsion Laboratory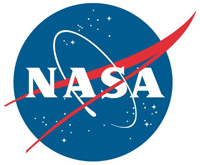 Pasadena, CA – A small, recently discovered asteroid — or perhaps a comet — appears to have originated from outside the solar system, coming from somewhere else in our galaxy. If so, it would be the first "interstellar object" to be observed and confirmed by astronomers.
This unusual object – for now designated A/2017 U1 – is less than a quarter-mile (400 meters) in diameter and is moving remarkably fast. Astronomers are urgently working to point telescopes around the world and in space at this notable object. Once these data are obtained and analyzed, astronomers may know more about the origin and possibly composition of the object.
«Read the rest of this article»
NASA Headquarters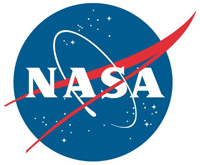 Washington, D.C. – For the first time, NASA scientists have detected light tied to a gravitational-wave event, thanks to two merging neutron stars in the galaxy NGC 4993, located about 130 million light-years from Earth in the constellation Hydra.
Shortly after 5:41am PDT (8:41am EDT) on August 17th, 2017, NASA's Fermi Gamma-ray Space Telescope picked up a pulse of high-energy light from a powerful explosion, which was immediately reported to astronomers around the globe as a short gamma-ray burst. The scientists at the National Science Foundation's Laser Interferometer Gravitational-wave Observatory (LIGO) detected gravitational waves dubbed GW170817 from a pair of smashing stars tied to the gamma-ray burst, encouraging astronomers to look for the aftermath of the explosion.
«Read the rest of this article»
Written by DC Agle
NASA's Jet Propulsion Laboratory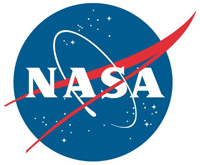 Pasadena, CA – On October 12th EDT (October 11th PDT), a small asteroid designated 2012 TC4 will safely pass by Earth at a distance of approximately 26,000 miles (42,000 kilometers). This is a little over one tenth the distance to the Moon and just above the orbital altitude of communications satellites.
This encounter with TC4 is being used by asteroid trackers around the world to test their ability to operate as a coordinated international asteroid warning network.
2012 TC4 is estimated to be 50 to 100 feet (15 to 30 meters) in size. Orbit prediction experts say the asteroid poses no risk of impact with Earth.
«Read the rest of this article»
Written by DC Agle
NASA's Jet Propulsion Laboratory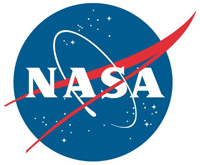 Pasadena, CA – A small asteroid has been discovered in an orbit around the sun that keeps it as a constant companion of Earth, and it will remain so for centuries to come.
As it orbits the sun, this new asteroid, designated 2016 HO3, appears to circle around Earth as well. It is too distant to be considered a true satellite of our planet, but it is the best and most stable example to date of a near-Earth companion, or "quasi-satellite."
«Read the rest of this article»
Written by DC Agle
NASA's Jet Propulsion Laboratory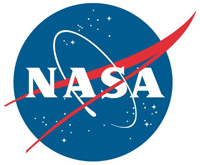 Pasadena, CA – The large space rock that will zip past Earth this Halloween is most likely a dead comet that, fittingly, bears an eerie resemblance to a skull.
Scientists observing asteroid 2015 TB145 with NASA's Infrared Telescope Facility (IRTF) on Mauna Kea, Hawaii, have determined that the celestial object is more than likely a dead comet that has shed its volatiles after numerous passes around the sun.
«Read the rest of this article»