Topic: Pathogens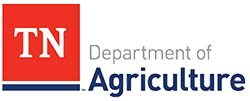 Nashville, TN – The Tennessee Department of Agriculture, United States Department of Agriculture – Animal and Plant Health Inspection Services, Tennessee Department of Health, and University of Tennessee Institute of Agriculture (UTIA) have announced that the invasive Asian longhorned tick has been detected in Tennessee.
«Read the rest of this article»
Written by Amy Blanchett and Laurie Abadie
NASA Human Research Engagement & Communications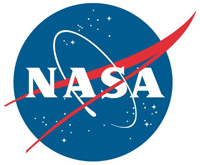 Houston, TX – Bugs are winning out, and that's a good thing according to NASA's Human Research Program. As part of NASA's One-Year Mission, researchers are studying how microbes living on astronauts' skin, inside their bodies and on the International Space Station impact their health.
To prepare for a journey to Mars, it is important to understand how long-duration spaceflight affects microorganisms because changes to this complex ecosystem could be detrimental to future missions.
«Read the rest of this article»

Nashville, TN – While swimming is a fun way to beat the heat and be physically active, thousands of Americans get sick every year due to germs found in the places where we swim.
"We can all help keep our swimming areas safe this summer by following a few easy steps," said TDH Chief Medical Officer David Reagan, MD, PhD. "Taking precautions like showering before swimming and never letting children swim without supervision helps prevent illness and injuries."
«Read the rest of this article»
Atlanta, GA – Centers for Disease Control and Prevention's laboratory-confirmed results found on this page are from three New England Compounding Center (NECC) preservative-free methylprednisolone acetate (MPA) lots recalled on September 26th, 2012.
CDC's Fungus Reference Laboratory has the capacity and technology to examine fungal isolates under the microscope and to confirm their identification using DNA sequencing methods.
«Read the rest of this article»
Atlanta, GA – Centers for Disease Control and Prevention (CDC) is coordinating a multistate investigation of meningitis among patients who received epidural steroid injections (medication injected into the spine).
Several of these patients have had strokes related to the meningitis. In several patients, the meningitis was found to be caused by a fungus that is common in the environment but rarely causes meningitis. This form of meningitis is not contagious.
«Read the rest of this article»