Topic: Photons
NASA Headquarters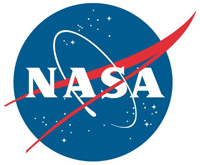 Washington, D.C. – Next month, NASA will launch into space the most advanced laser instrument of its kind, beginning a mission to measure – in unprecedented detail – changes in the heights of Earth's polar ice.
NASA's Ice, Cloud and land Elevation Satellite-2 (ICESat-2) will measure the average annual elevation change of land ice covering Greenland and Antarctica to within the width of a pencil, capturing 60,000 measurements every second.
«Read the rest of this article»
Written by Lacey Young
NASA's Goddard Space Flight Center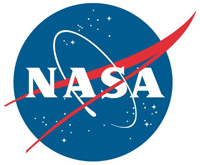 Greenbelt, MD – Life. It's the one thing that, so far, makes Earth unique among the thousands of other planets we've discovered. Since the fall of 1997, NASA satellites have continuously and globally observed all plant life at the surface of the land and ocean.
During the week of November 13th-17th, NASA is sharing stories and videos about how this view of life from space is furthering knowledge of our home planet and the search for life on other worlds.
«Read the rest of this article»
NASA Headquarters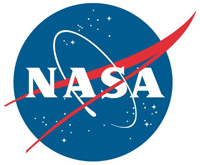 Washington, D.C. – A spacecraft destined to explore a unique asteroid will also test new communication hardware that uses lasers instead of radio waves.
The Deep Space Optical Communications (DSOC) package aboard NASA's Psyche mission utilizes photons — the fundamental particle of visible light — to transmit more data in a given amount of time. The DSOC goal is to increase spacecraft communications performance and efficiency by 10 to 100 times over conventional means, all without increasing the mission burden in mass, volume, power and/or spectrum.
«Read the rest of this article»
Written by Andrew Good
NASA's Jet Propulsion Laboratory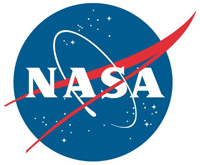 Pasadena, CA – Quantum physics is a field that appears to give scientists superpowers. Those who understand the world of extremely small or cold particles can perform amazing feats with them — including teleportation — that appear to bend reality.
The science behind these feats is complicated, and until recently, didn't exist outside of lab settings. But that's changing: researchers have begun to implement quantum teleportation in real-world contexts. Being able to do so just might revolutionize modern phone and Internet communications, leading to highly secure, encrypted messaging.
«Read the rest of this article»
Written by DC Agle
NASA's Jet Propulsion Laboratory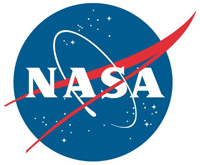 Pasadena, CA – Data collected by NASA's Alice instrument aboard the European Space Agency's Rosetta spacecraft reveal that electrons close to the surface of comet 67P/Churyumov-Gerasimenko — not photons from the sun, as had been believed — cause the rapid breakup of water and carbon dioxide molecules spewing from the comet's surface.
"The discovery we're reporting is quite unexpected," said Alan Stern, principal investigator for the Alice instrument at the Southwest Research Institute (SwRI) in Boulder, Colorado. "It shows us the value of going to comets to observe them up close, since this discovery simply could not have been made from Earth or Earth orbit with any existing or planned observatory. And, it is fundamentally transforming our knowledge of comets."
«Read the rest of this article»
Written by Brian Day
NASA's Ames Research Center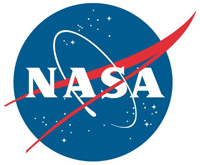 Moffett Field, CA – Until recently, most everyone accepted the conventional wisdom that the moon has virtually no atmosphere.
Just as the discovery of water on the moon transformed our textbook knowledge of Earth's nearest celestial neighbor, recent studies confirm that our moon does indeed have an atmosphere consisting of some unusual gases, including sodium and potassium, which are not found in the atmospheres of Earth, Mars or Venus.
It's an infinitesimal amount of air when compared to Earth's atmosphere.
«Read the rest of this article»
Written by Jia-Rui C. Cook
NASA's Jet Propulsion Laboratory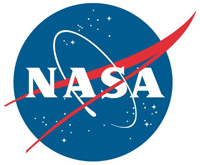 Pasadena, CA – The unexpected slowing of NASA's Pioneer 10 and 11 spacecraft – the so-called "Pioneer Anomaly" – turns out to be due to the slight, but detectable effect of heat pushing back on the spacecraft, according to a recent paper.
The heat emanates from electrical current flowing through instruments and the thermoelectric power supply. The results were published on June 12th in the journal Physical Review Letters.
"The effect is something like when you're driving a car and the photons from your headlights are pushing you backward," said Slava Turyshev, the paper's lead author at NASA's Jet Propulsion Laboratory, Pasadena, CA. "It is very subtle."
«Read the rest of this article»
Written by Dauna Coulter
Science at NASA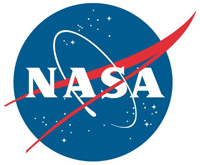 Washington, D.C. – The human eye is crucial to astronomy. Without the ability to see, the luminous universe of stars, planets and galaxies would be closed to us, unknown forever. Nevertheless, astronomers cannot shake their fascination with the invisible.
Outside the realm of human vision is an entire electromagnetic spectrum of wonders. Each type of light–­from radio waves to gamma-rays–reveals something unique about the universe. Some wavelengths are best for studying black holes; others reveal newborn stars and planets; while others illuminate the earliest years of cosmic history.

«Read the rest of this article»