Topic: Pinterest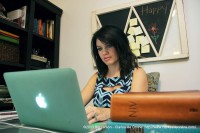 Clarksville, TN – Please don't think you "know" me.
Please don't take a look at me, or even my public self on social media and think you got me all figured out.
Just because I am a woman, does not mean I cannot take charge.
Just because I am little, doesn't mean I won't put up a fight.
Just because I am a Christian, doesn't mean I am judging you. «Read the rest of this article»
Brand Also Brings Back Free Waffle Cone Offer and Serves Up Other Delicious, Seasonal Treats to Kick Off the New Year
Canton, MS – Baskin-Robbins, the world's largest chain of ice cream specialty shops, is rolling out its red carpet in celebration of the awards show season and kicking off 2014 with its new Flavor of the Month, Movie Theater Popcorn.
This show-stopping treat features popcorn-flavored ice cream and butter popcorn crisp pieces all wrapped together with a salty caramel ribbon and is the perfect treat to serve at any awards show viewing party.
The brand is also celebrating the New Year by offering guests a free freshly-baked waffle cone upgrade with the purchase of a double scoop of ice cream at participating locations.
«Read the rest of this article»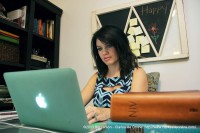 Clarksville, TN – Christmas. Full of romanticized ideals of what the world is, or should be. We are celebrating the birth of hope, of grace, and our forever King.
We are trying to find our proverbial Bing Crosby Christmas, but it's buried alive under mounds of defective string lights, years of disappointment, and the weight of our gritty reality: life is not as perfect as the cover of a 1955 Christmas album. «Read the rest of this article»
Clarksville, TN – I have a love-hate relationship with Facebook. It's a great way to get the word out about my blogs and our small business. It's fun to see friends' pictures, funny videos and current events. I can stalk my friends and see what they are doing on vacation and how they are decorating their dining room.
But Facebook has its challenges. The first one, and the biggest one for my friends, and me is dealing with the negative. There are two types of negative: the kind you read, and the kind you feel.  «Read the rest of this article»
Nashville, TN – Say goodbye to frost and flannel, and hello to blue skies and summer celebrations. To help welcome the arrival of spring, we're sharing some of our favorite seasonal recipes that bring bright flavors to any occasion through this free electronic cookbook.
«Read the rest of this article»
Eight in Ten are Concerned about Overspending; Twenty-Eight Percent of those who Shop Around are Finding Better Deals Online

Yonkers, NY – Black Friday weekend and Cyber Monday may have seen record-high sales this year, but 36 percent of Americans who say they plan to give gifts have yet do any holiday shopping at all, according to the latest Consumer Reports Holiday Poll.
Of those who have begun shopping, 42 percent are either three-quarters finished or finished completely (9 percent), while 58 percent said they were no more than halfway done. «Read the rest of this article»