Topic: Potassium
Written by Elizabeth Landau
NASA's Jet Propulsion Laboratory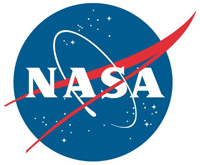 Pasadena, CA – At first glance, Ceres, the largest body in the main asteroid belt, may not look icy. Images from NASA's Dawn spacecraft have revealed a dark, heavily cratered world whose brightest area is made of highly reflective salts — not ice.
But newly published studies from Dawn scientists show two distinct lines of evidence for ice at or near the surface of the dwarf planet. Researchers are presenting these findings at the 2016 American Geophysical Union meeting in San Francisco.
«Read the rest of this article»
Washington, D.C. – American Heart Association CEO Nancy Brown issued the following comments on the Food and Drug Administration's (FDA) final rules to update the Nutrition Facts label and the serving sizes of foods:
"Clear, easy-to-understand food labels will help put Americans on the path to healthy eating. The FDA's final nutrition rules will ensure that consumers are empowered with the guidance they need to make healthier, more informed food choices that can reduce their risk for heart disease and stroke.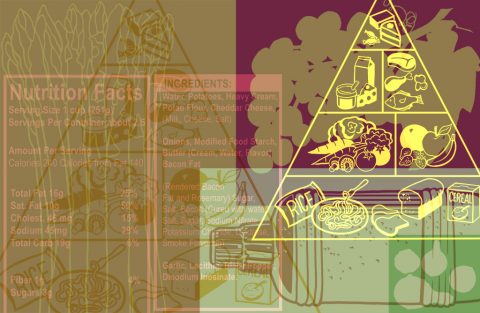 «Read the rest of this article»

Nashville, TN – Autumn is generally regarded as a sweet season, the year's peak harvest time. You could say Tennessee's sweetest harvest is contained in the jars of honey and sorghum syrup now lining shelves at farms, orchards and farmers markets across the state.
Honey is often harvested twice per year, in spring and fall. Flavor is determined solely by the nectar source, giving some honeys stronger flavor than others. As a rule, the lighter the honey's color the milder its flavor, but buying directly from the beekeeper is the best way to learn the characteristics of a particular honey.
«Read the rest of this article»
Written by William Steigerwald
NASA Goddard Space Flight Center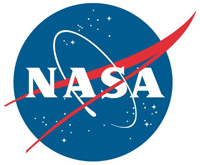 Greenbelt, MD – The moon's thin atmosphere contains neon, a gas commonly used in electric signs on Earth because of its intense glow. While scientists have speculated on the presence of neon in the lunar atmosphere for decades, NASA's Lunar Atmosphere and Dust Environment Explorer (LADEE) spacecraft has confirmed its existence for the first time.
"The presence of neon in the exosphere of the moon has been a subject of speculation since the Apollo missions, but no credible detections were made," said Mehdi Benna of NASA's Goddard Space Flight Center in Greenbelt, Maryland and the University of Maryland, Baltimore County. "We were very pleased to not only finally confirm its presence, but to show that it is relatively abundant."
«Read the rest of this article»
Written by Tony Phillips
Science at NASA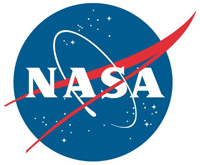 Washington, D.C. – Mission controllers at the Johns Hopkins University Applied Physics Laboratory in Laurel, Maryland, have confirmed that MESSENGER slammed into the surface of Mercury on April 30th at 3:26pm EDT.
It had used the last of its propellant on April 24th and could no longer maintain a stable orbit. Traveling some 8,750 mph, the plummeting spacecraft made an unseen crater on the side of the planet facing away from Earth.
«Read the rest of this article»
Dallas, TX – Postmenopausal women who eat foods higher in potassium are less likely to have strokes and die than women who eat less potassium-rich foods, according to new research in the American Heart Association's journal Stroke.
"Previous studies have shown that potassium consumption may lower blood pressure. But whether potassium intake could prevent stroke or death wasn't clear," said Sylvia Wassertheil-Smoller, Ph.D., study senior author and distinguished university professor emerita, department of epidemiology and population health at Albert Einstein College of Medicine, Bronx, NY.
«Read the rest of this article»
Written by Guy Webster
NASA's Jet Propulsion Laboratory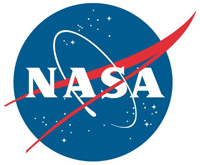 Pasadena, CA – NASA's Mars Curiosity rover will complete a Martian year — 687 Earth days — on June 24th, having accomplished the mission's main goal of determining whether Mars once offered environmental conditions favorable for microbial life.
One of Curiosity's first major findings after landing on the Red Planet in August 2012 was an ancient riverbed at its landing site. Nearby, at an area known as Yellowknife Bay, the mission met its main goal of determining whether the Martian Gale Crater ever was habitable for simple life forms.
«Read the rest of this article»

Nashville, TN – Sorghum is one of several crops in Tennessee that seems to have benefited from a rainy summer. Some highly anticipated fall crops, like pumpkins, have suffered in some parts of the state due to excess moisture and lack of sun. Others, like corn and sorghum, are on track for record harvests if current patterns of sunny, less-humid weather hold.
Sorghum syrup is a treasured traditional Tennessee food produced when the extracted juice from the sorghum plant is boiled down. Tennessee is one of the nation's leading states in sorghum syrup production.
«Read the rest of this article»

Nashville, TN – A cool, rainy summer has left Tennessee's lawns and landscapes with soils still soft and retaining moisture.  Perfect. There'll never be a better fall to improve your landscape.
Fall is always the best season to transplant trees, shrubs, bulbs or any other perennials.  Summer's heat is too stressful for new transplants, and even daily watering can't make up for heat plus drought. Perennial plants also need fall and winter to develop their root systems instead of growing, blooming or putting out leaves as they do in spring or summer. As long as the ground is not frozen hard, it's not too late to transplant.
«Read the rest of this article»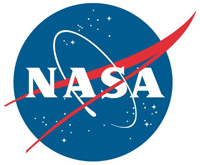 Washington, D.C. – Back in the 60s and 70s, Apollo astronauts circling the Moon saw something that still puzzles researchers today. About 10 seconds before lunar sunrise or lunar sunset, pale luminous streamers would pop up over the gray horizon. These "twilight rays" were witnessed by crew members of Apollo 8, 10, 15 and 17.
Back on Earth, we see twilight rays all the time as shafts of sunlight penetrate evening clouds and haze.  The "airless Moon" shouldn't have such rays, yet the men of Apollo clearly saw them.
«Read the rest of this article»