Topic: Radio Waves
Written by Elizabeth Landau / Jia-Rui Cook
NASA's Jet Propulsion Laboratory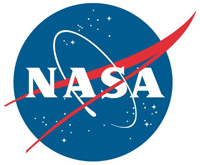 Pasadena, CA – Humanity's farthest and longest-lived spacecraft, Voyager 1 and 2, achieve 40 years of operation and exploration this August and September. Despite their vast distance, they continue to communicate with NASA daily, still probing the final frontier.
Their story has not only impacted generations of current and future scientists and engineers, but also Earth's culture, including film, art and music. Each spacecraft carries a Golden Record of Earth sounds, pictures and messages. Since the spacecraft could last billions of years, these circular time capsules could one day be the only traces of human civilization.
«Read the rest of this article»
Written by Andrew Good
NASA's Jet Propulsion Laboratory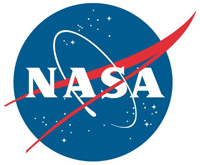 Pasadena, CA – Thought your Internet speeds were slow? Try being a space scientist for a day.
The vast distances involved will throttle data rates to a trickle. You're lucky if a spacecraft can send more than a few megabits per second (Mbps).
But we might be on the cusp of a change. Just as going from dial-up to broadband revolutionized the Internet and made high-resolution photos and streaming video a given, NASA may be ready to undergo a similar "broadband" moment in coming years.
«Read the rest of this article»
Written by DC Agle
NASA's Jet Propulsion Laboratory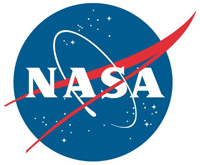 Pasadena, CA – Next time you tune in to public radio or the hottest Top 40 radio station, you'll be using some of the same tools NASA uses to unravel the mysteries of the universe.
Courtney Duncan, an engineer at NASA's Jet Propulsion Laboratory in Pasadena, California, says studying radio waves coming from a known source in space can reveal a great deal about objects in our solar system.
Of course, there is nothing new in that. NASA scientists have been turning the transmissions of their spacecraft's radio into scientific gold since almost the beginning of the space age. And ground-based astronomers have not been left outside of the radio spectrum looking in.
«Read the rest of this article»
Written by Whitney Clavin
NASA's Jet Propulsion Laboratory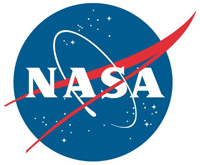 Pasadena, CA – Throughout our universe, tucked inside galaxies far, far away, giant black holes are pairing up and merging. As the massive bodies dance around each other in close embraces, they send out gravitational waves that ripple space and time themselves, even as the waves pass right through our planet Earth.
Scientists know these waves, predicted by Albert Einstein's theory of relativity, exist but have yet to directly detect one. In the race to catch the waves, one strategy — called pulsar-timing arrays — has reached a milestone not through detecting any gravitational waves, but in revealing new information about the frequency and strength of black hole mergers.
«Read the rest of this article»
A minimally invasive procedure lowered blood pressure in patients whose condition failed to respond to medication.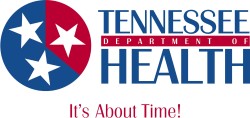 Dallas, TX – Directing short bursts of radio waves at nerves surrounding the kidneys lowered blood pressure for at least six months and up to one year among patients with hypertension External link that persists regardless of taking multiple medications to control it, according to a new study published in the American Heart Association journal, Circulation.
The findings could have significant public health implications in the treatment of resistant hypertension, a major risk factor for heart attack and stroke, said Murray Esler, M.B.B.S., Ph.D., Professor and Senior Director of the Baker IDI Heart and Diabetes Institute in Melbourne, Australia. «Read the rest of this article»
Written by Whitney Clavin
NASA's Jet Propulsion Laboratory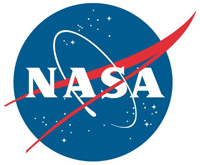 Pasadena, CA – Infrared and X-ray observations from two space telescopes have been combined to create a unique look at violent events within the giant galaxy Centaurus A. The observations strengthen the view that the galaxy may have been created by the cataclysmic collision of two older galaxies.
The infrared light was captured by the European Space Agency's Herschel Space Observatory, a mission with important NASA contributions. The X-ray observations were made by the European Space Agency's XMM-Newton space telescope.
«Read the rest of this article»
Written by Dauna Coulter
Science at NASA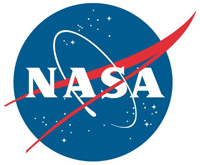 Washington, D.C. – The human eye is crucial to astronomy. Without the ability to see, the luminous universe of stars, planets and galaxies would be closed to us, unknown forever. Nevertheless, astronomers cannot shake their fascination with the invisible.
Outside the realm of human vision is an entire electromagnetic spectrum of wonders. Each type of light–­from radio waves to gamma-rays–reveals something unique about the universe. Some wavelengths are best for studying black holes; others reveal newborn stars and planets; while others illuminate the earliest years of cosmic history.

«Read the rest of this article»
Written by Karen C. Fox
NASA's Goddard Space Flight Center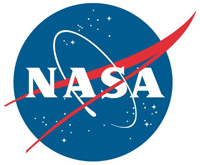 Greenbelt, MD – Space weather starts at the sun. It begins with an eruption such as a huge burst of light and radiation called a solar flare or a gigantic cloud of solar material called a coronal mass ejection (CME). But the effects of those eruptions happen at Earth, or at least near-Earth space.
Scientists monitor several kinds of space "weather" events — geomagnetic storms, solar radiation storms, and radio blackouts – all caused by these immense explosions on the sun.
«Read the rest of this article»
Whitney Clavin,
Jet Propulsion Laboratory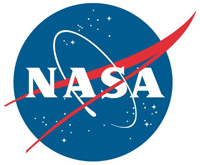 Pasadena, CA – Astronomers using NASA's Wide-field Infrared Survey Explorer (WISE) have captured rare data of a flaring black hole, revealing new details about these powerful objects and their blazing jets.
Scientists study jets to learn more about the extreme environments around black holes. Much has been learned about the material feeding black holes, called accretion disks, and the jets themselves, through studies using X-rays, gamma rays and radio waves. But key measurements of the brightest part of the jets, located at their bases, have been difficult despite decades of work. WISE is offering a new window into this missing link through its infrared observations.
«Read the rest of this article»