Topic: SBA Loan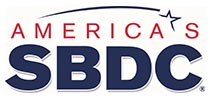 Washington, D.C. – A just released national study found that 69 percent of U.S. small businesses have already experienced a large drop in demand due to the coronavirus (COVID-19) pandemic and 60 percent believe demand will continue to decline.
The study of small businesses by America's Small Business Development Centers (SBDC) and Thryv, Inc., found that 82 percent of small businesses are "extremely concerned" about the current business environment in light of the coronavirus (COVID-19) outbreak.
«Read the rest of this article»
Washington, D.C. – Tennessee residents and businesses affected by severe storms and flooding on April 26th-28th, can apply for low-interest disaster loans from the U.S. Small Business Administration, SBA Administrator Karen G. Mills announced.
Administrator Mills made the loans available in response to a letter from Tennessee Governor Bill Haslam on May 8th, requesting a disaster declaration by the SBA. The declaration covers Stewart County and the adjacent counties of Benton, Henry, Houston, and Montgomery in Tennessee; Calloway, Christian and Trigg in Kentucky. «Read the rest of this article»
Aggressive Bank Expands Niche Offerings in Nashville Commercial Lending Office
Nashville, TN – First Advantage Bank continues to expand its array of commercial products and services in Nashville with the launch of a small business lending division.
The group is led by local veteran business banker and SBA specialist Michael Croom and will provide SBA loans and other customized lending services for Nashville area small businesses.
«Read the rest of this article»
Nashville, TN – Tennesseans who suffered losses due to severe spring weather have about six weeks remaining to apply for assistance. August 9th is the last day the Federal Emergency Management Agency will accept applications for individual assistance.
State and federal officials continue to encourage anyone with damage or other losses in the disaster-designated counties to register. "You may think you don't need assistance, but you could later have disaster related losses," said TEMA Director James H. Bassham "Registration with FEMA is free. It's better to get your name in the system before the August 9th deadline. After that date, it will be too late." «Read the rest of this article»
Deadline to apply for Federal Assistance Programs Extended to August 5th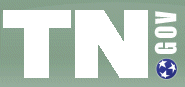 Nashville, TN – Governor Phil Bredesen today announced Tennessee has requested and received a 30-day extension of deadlines for FEMA assistance programs that will assist individuals in the 46 counties eligible for Individual Assistance as a result of the extreme weather and flooding that struck the state April 30th – May 2nd.
"I'm extremely pleased people will have more time to register to get the help they need as Tennessee recovers from these historic and devastating floods," said Bredesen. "I appreciate the support Congressman Jim Cooper, members of the Tennessee delegation and FEMA have provided as we've worked in partnership to assist affected Tennesseans." «Read the rest of this article»