Topic: Slaves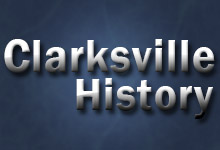 Clarksville, TN – Every human being has worth and deserves dignity. "Everyone matters" is an incredibly powerful humanitarian ideal, and one upon which the United States seems to continually both build and define. We hear the whispers of this ideal within the words of the Declaration of Independence.
"We hold these truths to be self-evident, that all men are created equal, that they are endowed by their Creator with certain unalienable Rights, that among these are Life, Liberty and the pursuit of Happiness.
The generation of Americans which fought to free us from the tyranny of Europe in the late 18th Century probably could not have grasped how these words, and the spirit of the ideal they reflect would be used by subsequent generations to form the nation we live within today.
«Read the rest of this article»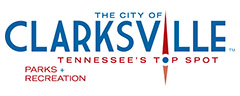 Clarksville, TN – For the last year of the 150th anniversary of the Civil War, the Tennessee Civil War National Heritage Area has expanded its traveling exhibition about emancipation and Reconstruction. "Free at Last!" tells the momentous story of the transition from slavery to freedom and the development of citizenship among formerly enslaved African Americans.
Doubled in size to eight banner stands, the exhibition now has panels focused on each of Tennessee's three grand divisions. "Free at Last!" is available to museums and historic sites free of charge and is on view at the Fort Defiance Civil War Park and Interpretive Center in Clarksville from now to December 10th, 2015.
«Read the rest of this article»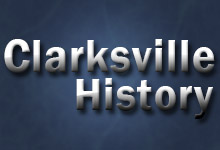 Clarksville, TN – History is a fascinating subject, but unfortunately so many find it be to dry and boring. Yet, it so much more than facts and dates.
It truly comes alive the most when reading the very words of those who lived before us – those priceless journals, letters, and testimonies. It is amazing to be able to peak into their minds and hearts for just a moment and experience with them the joys, the struggles, the hopes, and the pain of the experience of life.
That is what we have with the story of the lives of Valentine Sevier, his family, and community – their own words.
«Read the rest of this article»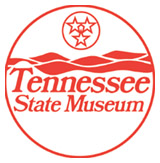 Nashville, TN – A groundbreaking exhibit about the slaves and slaveholders who worked and resided at a distinctive plantation in Tennessee will open next year at the Tennessee State Museum in Nashville.
The exhibit, Slaves and Slaveholders of Wessyngton Plantation, looks at the lives of both the enslaved African Americans and their white owners on the 13,000 acre plantation in Robertson County, Tennessee. The exhibition, which is free to the public, will open February 11th and close August 31st, 2014.
«Read the rest of this article»