Topic: Smart-Phone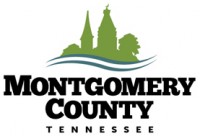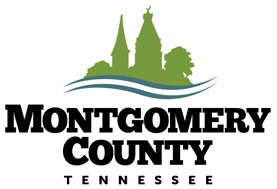 Montgomery County, TN – Montgomery County Mayor Jim Durrett is proud to introduce Hytch to the citizens of Montgomery County. Hytch is a free phone app available to all smart phone users to match drivers with similar routes for potential ride sharing. The Hytch concept is simple — match, chat, ride, repeat.
Montgomery County Mayor Durrett states, "We know that approximately 20,000 people choose to work outside of Montgomery County with the majority of those using the I-24 corridor between Clarksville and Nashville."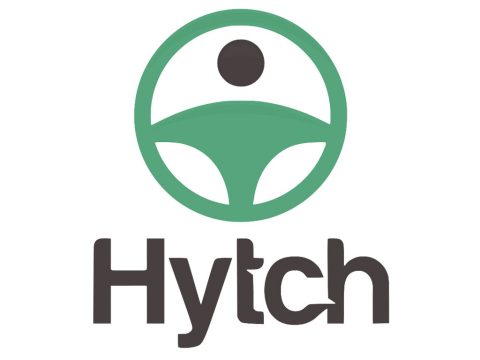 «Read the rest of this article»
Written by Elizabeth Landau
NASA's Jet Propulsion Laboratory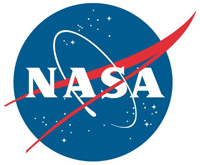 Pasadena, CA – When you don't know how to get to an unfamiliar place, you probably rely on a smart phone or other device with a Global Positioning System (GPS) module for guidance. You may not realize that, especially at high latitudes on our planet, signals traveling between GPS satellites and your device can get distorted in Earth's upper atmosphere.
Researchers at NASA's Jet Propulsion Laboratory, Pasadena, California, in collaboration with the University of New Brunswick in Canada, are studying irregularities in the ionosphere, a part of the atmosphere centered about 217 miles (350 kilometers) above the ground that defines the boundary between Earth and space.
«Read the rest of this article»
Findings from the latest tests of home automation products including smart appliances, app-enabled locks, musical toilets and more

Yonkers, NY – The number of home automation products is exploding. And according to a survey of nearly 2, 500 subscribers from Consumer Reports, almost 20 percent of respondents who have a smart phone or tablet already use it to remotely control some aspect of their home, and almost 70 percent of those who don't voiced interest in doing so in the future. «Read the rest of this article»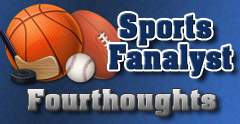 Clarksville, TN – Welcome to the first edition of Marlon Scott: Sports Fanalyst Fourthoughts
There is the real world, and then there is the sports world. A lot of people happily commute back and forth between the two. This is for those commuters, dressed like Clark Kent, but when they emerge from a McDonald's bathroom (due to lack of phone booths in 2014) they have on their favorite sports jersey and foam finger, ready to talk about the latest update that just popped up from the ESPN app on their smart phone.
«Read the rest of this article»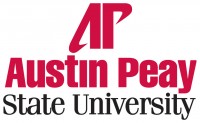 Clarksville, TN – The larger a business or government agency gets, the more equipment it acquires. Keeping track of all those computers and iPads and automobiles can be a nightmare, especially if files are misplaced or if someone's handwriting is too messy.
Austin Peay State University student Lance Batson and the school's Geographic Information Systems office are hoping to eliminate these problems by allowing agency's to go paperless with a new digital asset management system. «Read the rest of this article»
Nikon S800c, Samsung Galaxy Note 10.1 are among those on CR's Short List of Standouts

Yonkers, NY – While Consumer Reports tested more than six hundred smart phones, tablets, TVs and more for its December Annual Electronics Issue, only ten standout products made the short list for performance and innovation.
The Consumer Reports Top Ten Electronics list calls out an Android smart phone champion, a tip-top 58-inch LCD HDTV, a loaded lightweight digital camera, and a superb stereo speaker system that's a Wi-Fi winner, among other distinguished products. The full list can be found online at www.ConsumerReports.org and in the December 2012 issue of Consumer Reports, which is on newsstands now. «Read the rest of this article»
Tech to Go Report Features over 150 CR Recommended Mobile Devices; Guide to Beach-proofing Your Tech Gear

Yonkers, NY – Even as handheld devices have become more versatile, the average person will likely be carrying around more than one of them this summer.
The August issue of Consumer Reports includes a special "tech to go" feature, which includes more than 150 CR Recommended tablets, smart phones, e-book readers, and other mobile devices, as well as a guide to keeping those gadgets from being damaged at the beach or near water. «Read the rest of this article»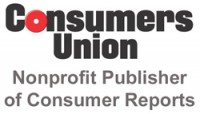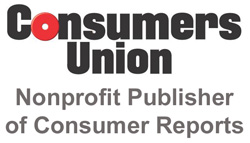 Washington, D.C. – Consumers Union, the advocacy arm of Consumer Reports, today praised a national initiative unveiled by the U.S. Department of Transportation (DOT) to curb distracted driving.
Transportation Secretary Ray LaHood released a "Blueprint for Ending Distracted Driving" to address the dangers of using handheld phones while driving and other related problems. «Read the rest of this article»
Nearly half of 16- to 21-year-olds Talked on a Handheld Phone While Driving in Past Month

Yonkers, NY – While the vast majority of young drivers aged 16-21 agree that texting, using smart-phone apps, or accessing the Internet while driving is very dangerous, nearly a third (29 percent) admitted in a Consumer Reports survey that they had, in fact, texted while behind the wheel in the past month.
Forty-seven percent reported that they had made a phone call without a headset while behind the wheel, even though nearly two-thirds (63 percent) acknowledged that the behavior was perilous. «Read the rest of this article»