Topic: Soda
American Heart Association Scientific Statement
Dallas, TX – Children ages 2 to 18 should eat or drink less than six teaspoons of added sugars daily, according to the scientific statement recommending a specific limit on added sugars for children, published in the American Heart Association journal Circulation.
Six teaspoons of added sugars is equivalent to about 100 calories or 25 grams.
"Our target recommendation is the same for all children between the ages of 2 and 18 to keep it simple for parents and public health advocates," said Miriam Vos, M.D., Ms.P.H, lead author, nutrition scientist and associate professor of pediatrics at Emory University School of Medicine in Atlanta, Georgia.
«Read the rest of this article»
Nancy Brown, American Heart Association CEO, comments on evaluation of sugary drink taxes in Berkeley, California published in the American Journal of Public Health.
Dallas, TX – In 2014, Berkeley, California paved the way in our nation once again with policies that support healthy living. Berkeley was the first city in our nation to implement a tax on sugary drinks at the minimum level recommended by the American Heart Association of one penny per ounce to raise revenue for improving community health and nutrition.
Researchers have assessed the initial impact of the Berkeley tax in a new study published in the American Journal of Public Health.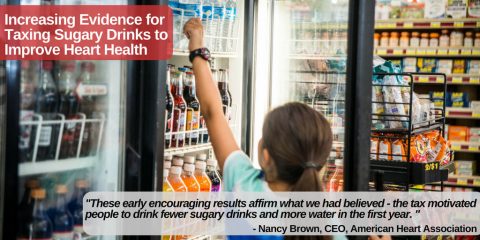 «Read the rest of this article»
Nashville Sounds Baseball
Eight-Game Stretch Also Features Two Fireworks Shows, Two Giveaway Nights, Peanut Free Night, Throwback Thursday, Boy Scout Night and More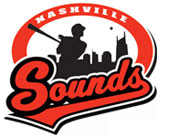 Nashville, TN – The Nashville Sounds continue their #LastCheerAtGreer with the team's seventh homestand of the year at Greer Stadium, which begins this Monday, July 21st.
The eight-game homestand features a pair of four-game series, as the Sounds will first play the Colorado Springs Sky Sox (Colorado Rockies affiliate) from July 21st-24th and then the Oklahoma City RedHawks (Houston Astros affiliate) on July 25th-28th.
«Read the rest of this article»
About 25,000 deaths in the United States each year may be associated with sugar-sweetened drinks.
New Orleans, LA – Sugar-sweetened sodas, sports drinks and fruit drinks may be associated with about 180,000 deaths around the world each year, according to research presented at the American Heart Association's Epidemiology and Prevention/Nutrition, Physical Activity and Metabolism 2013 Scientific Sessions.
Sugar-sweetened beverages are consumed throughout the world, and contribute to excess body weight, which increases the risk of developing diabetes, cardiovascular diseases and some cancers.
«Read the rest of this article»
Dallas, TX – Soda and other sugar-sweetened beverages such as fruit drinks are associated with higher blood pressure levels in adults, researchers report in Hypertension: Journal of the American Heart Association.
In the International Study of Macro/Micronutrients and Blood Pressure (INTERMAP), for every extra sugar-sweetened beverage drunk per day participants on average had significantly higher systolic blood pressure by 1.6 millimeters of mercury (mm Hg) and diastolic blood pressure higher by 0.8 mm Hg. This remained statistically significant even after adjusting for differences in body mass, researchers said.
«Read the rest of this article»