Topic: Solar Flares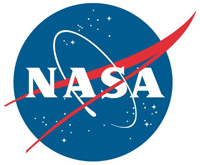 Greenbelt, MD – A secret behind the workings of sunquakes – seismic activity on the Sun during solar flares – might be hidden beneath the solar surface according to NASA.
These earthquake-like events release acoustic energy in the form of waves that ripple along the Sun's surface, like waves on a lake, in the minutes following a solar flare – an outburst of light, energy, and material seen in the Sun's outer atmosphere.
Scientists have long suspected that sunquakes are driven by magnetic forces or heating of the outer atmosphere, where the flare occurs.
«Read the rest of this article»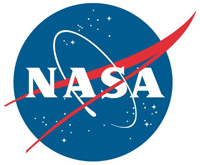 Greenbelt, MD – NASA has approved two heliophysics missions to explore the Sun and the system that drives space weather near Earth. Together, NASA's contribution to the Extreme Ultraviolet High-Throughput Spectroscopic Telescope Epsilon Mission, or EUVST, and the Electrojet Zeeman Imaging Explorer, or EZIE, will help us understand the Sun and Earth as an interconnected system.
Understanding the physics that drive the solar wind and solar explosions – including solar flares and coronal mass ejections – could one day help scientists predict these events, which can impact human technology and explorers in space.
«Read the rest of this article»
NASA's Jet Propulsion Laboratory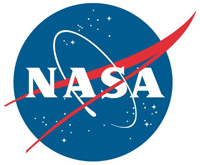 Pasadena, CA – NASA's Voyager 2 probe, currently on a journey toward interstellar space, has detected an increase in cosmic rays that originate outside our solar system. Launched in 1977, Voyager 2 is a little less than 11 billion miles (about 17.7 billion kilometers) from Earth, or more than 118 times the distance from Earth to the Sun.
Since 2007 the probe has been traveling through the outermost layer of the heliosphere — the vast bubble around the Sun and the planets dominated by solar material and magnetic fields. Voyager scientists have been watching for the spacecraft to reach the outer boundary of the heliosphere, known as the heliopause. Once Voyager 2 exits the heliosphere, it will become the second human-made object, after Voyager 1, to enter interstellar space.
«Read the rest of this article»
Written by Miles Hatfield
NASA's Goddard Space Flight Center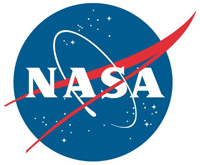 Greenbelt, MD – At 2:33am CDT on August 11th, 2018 while most of the U.S. is asleep, NASA's Kennedy Space Center in Florida will be abuzz with excitement. At that moment, NASA's Parker Solar Probe, the agency's historic mission to touch the Sun, will have its first opportunity to lift off.
Launching from Cape Canaveral Air Force Station in Florida, Parker Solar Probe will make its journey all the way to the Sun's atmosphere, or corona — closer to the Sun than any spacecraft in history.
"Eight long years of hard work by countless engineers and scientists is finally paying off," said Adam Szabo, the mission scientist for Parker Solar Probe at NASA's Goddard Space Flight Center in Greenbelt, Maryland.
«Read the rest of this article»
Written by Elizabeth Zubritsky
NASA's Goddard Space Flight Center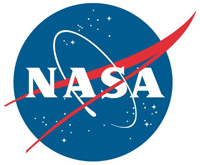 Greenbelt, MD – How long might a rocky, Mars-like planet be habitable if it were orbiting a red dwarf star? It's a complex question but one that NASA's Mars Atmosphere and Volatile Evolution mission can help answer.
"The MAVEN mission tells us that Mars lost substantial amounts of its atmosphere over time, changing the planet's habitability," said David Brain, a MAVEN co-investigator and a professor at the Laboratory for Atmospheric and Space Physics at the University of Colorado Boulder. "We can use Mars, a planet that we know a lot about, as a laboratory for studying rocky planets outside our solar system, which we don't know much about yet."
«Read the rest of this article»
Written by Sarah Frazier
NASA's Goddard Space Flight Center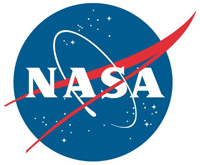 Greenbelt, MD – Like most solar sounding rockets, the second flight of the FOXSI instrument – short for Focusing Optics X-ray Solar Imager – lasted 15 minutes, with just six minutes of data collection. But in that short time, the cutting-edge instrument found the best evidence to date of a phenomenon scientists have been seeking for years: signatures of tiny solar flares that could help explain the mysterious extreme heating of the Sun's outer atmosphere.
FOXSI detected a type of light called hard X-rays – whose wavelengths are much shorter than the light humans can see – which is a signature of extremely hot solar material, around 18 million degrees Fahrenheit.
«Read the rest of this article»
Written by Christine Pulliam
NASA Headquarters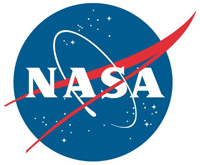 Washington, D.C. – Cool dwarf stars are hot targets for exoplanet hunting right now. The discoveries of planets in the habitable zones of the TRAPPIST-1 and LHS 1140 systems, for example, suggest that Earth-sized worlds might circle billions of red dwarf stars, the most common type of star in our galaxy.
But, like our own sun, many of these stars erupt with intense flares. Are red dwarfs really as friendly to life as they appear, or do these flares make the surfaces of any orbiting planets inhospitable?
To address this question, a team of scientists has combed 10 years of ultraviolet observations by NASA's Galaxy Evolution Explorer (GALEX) spacecraft looking for rapid increases in the brightness of stars due to flares.
«Read the rest of this article»
Science at NASA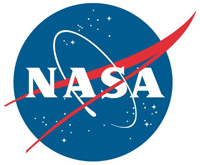 Washington, D.C. – As any back country hiker knows, Global Positioning System, or GPS, trackers are crucial for navigation. But they can also be a little finicky. Units sometimes lose lock when you walk into the shadow of a canyon wall, when you point the units at the ground, or even when you make a sharp turn.
Now imagine a GPS system flying through the vacuum of space at 22,000 mph, rapidly spinning 43,000 miles above the surface of the blue planet below. Would it work?
Turns out, the answer is yes. NASA has developed a GPS navigation system for the newly-launched MMS satellites that operates under these incredible conditions.
«Read the rest of this article»
Written by Dr. Tony Phillips
Science at NASA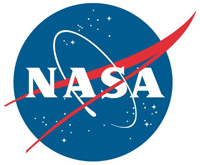 Washington, D.C. – When you attach the prefix "nano" to something, it usually means "very small." Solar flares appear to be the exception.
Researchers are studying a type of explosion on the sun called a 'nanoflare.'  A billion times less energetic than ordinary flares, nanoflares have a power that belies their name.
"A typical 'nanoflare' has the same energy as 240 megatons of TNT," says physicist David Smith of UC Santa Cruz. "That would be something like 10,000 atomic fission bombs."
«Read the rest of this article»
Written by Dr. Tony Phillips
Science at NASA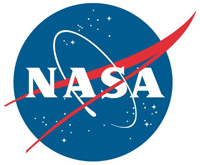 Washington, D.C. – Magnetic reconnection could be the Universe's favorite way to make things explode.
It operates anywhere magnetic fields pervade space–which is to say almost everywhere. In the cores of galaxies, magnetic reconnection sparks explosions visible billions of light-years away. On the sun, it causes solar flares as powerful as a million atomic bombs. At Earth, it powers magnetic storms and auroras. It's ubiquitous.
The problem is, researchers can't explain it.
«Read the rest of this article»