Topic: Soybeans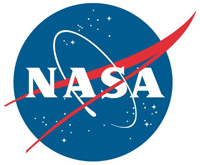 Washington, D.C. – While scientists around the world are confined to their homes during the COVID-19 Coronavirus pandemic, Earth observing satellites continue to orbit and send back images that reveal connections between the pandemic and the environment. "Satellites collect data all the time and don't require us to go out anywhere," Hannah Kerner, an assistant research professor at the University of Maryland in College Park, said.
Kerner is among eight researchers recently awarded a rapid-turnaround project grant, which supports investigators as they explore how COVID-19 Coronavirus lockdown measures are impacting the environment and how the environment can affect how the virus is spread.
«Read the rest of this article»
Tennessee Department of Agriculture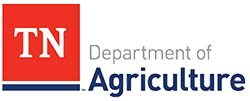 Nashville, TN – The Tennessee Department of Agriculture is advising soybean and cotton farmers to follow federal guidelines when applying pesticides containing dicamba approved for "over-the-top" use.
Dicamba products are commonly used to control weeds in soybean and cotton fields. Each product includes an extensive and detailed label outlining the requirements for use.
«Read the rest of this article»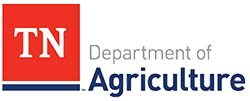 Nashville, TN – The Tennessee Department of Agriculture (TDA) is proposing new rules and requirements for use of herbicides containing dicamba in the commercial production of cotton and soybeans.
TDA is seeking approval from the U.S. Environmental Protection Agency (EPA) for a Special Local Needs [24(c)] label to further restrict use of new formulation products in Tennessee including BASF's Engenia, Monsanto's XtendiMax and Dupont's FeXapan.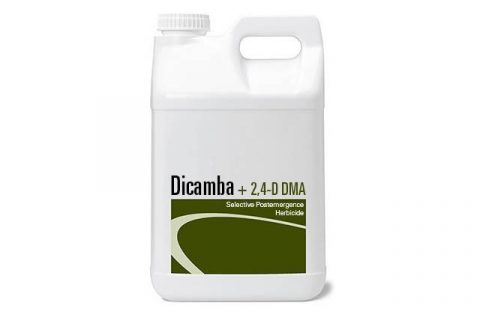 «Read the rest of this article»
Written by Carol Rasmussen
NASA Earth Science News Team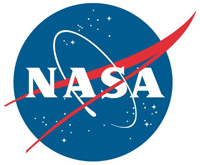 Pasadena, CA – A new study shows that soybean plants can be redesigned to increase crop yields while requiring less water and helping to offset greenhouse gas warming. The study is the first to demonstrate that a major food crop can be modified to meet multiple goals at the same time.
The study, led by Darren Drewry of NASA's Jet Propulsion Laboratory, Pasadena, CA, used an advanced vegetation model and high-performance computer optimization techniques.
«Read the rest of this article»
Written by John Shea
Director of Public Affairs, Risk Management Agency
Washington, D.C. – Federal crop insurance provides the risk management tools necessary for American farmers to stay in business after a difficult crop year. They can be the difference between a farmer going under because of a lean year or having a safety net that allows them to keep farming and rebuild.
These tools help farmers who rely on good farming practices for smart land use and preserve economic stability for generations.  And the Risk Management Agency (RMA) has worked hard to extend risk management tools for organic producers. «Read the rest of this article»

Nashville, TN – An assessment on grain sold in Tennessee will be reactivated effective March 1st at a rate of 1 cent per bushel on soybeans and a half cent per bushel on all other grains announced the Tennessee Department of Agriculture. The assessment is being reactivated in response to recent changes in state law.
The purpose of the assessment is to increase the balance of the Tennessee Grain Indemnity Fund, which was established in 1989 to provide financial protection for grain producers against the failure of grain dealers and warehouses. State law governing the fund was amended in 2011 to increase the minimum balance from $3 million to $10 million. «Read the rest of this article»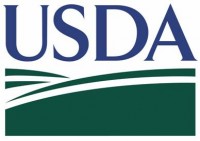 Washington, DC – The latest U.S. Drought Monitor, dated August 14th, indicates that some drought-affected areas of the United States have begun to turn the corner with respect to the historic drought of 2012.
During the seven-day period ending August 14th, conterminous U.S. drought coverage fell to 61.8%, down from a July 24th peak of 63.9%. Continental U.S. coverage of extreme to exceptional drought (D3 to D4), the two worst drought categories, dipped to 23.7%, less than one-half of a percentage point below last week's peak.
«Read the rest of this article»
By Don Comis, formerly with USDA's Agricultural Research Service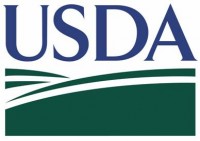 Soybean varieties that grow in rice paddies in Southeast Asia could provide the United States with much-needed genes for developing soybeans tolerant to flooding—as well as to root rot and other plant diseases found in waterlogged soils.
Tara VanToai pursued the genes for these traits. She recently retired from the Agricultural Research Service's Soil Drainage Research Unit in Columbus, Ohio.
VanToai worked with plant pathologist Anne Dorrance and soybean breeders Grover Shannon and Henry Nguyen in the search for genes that protect against both flooding and plant diseases. Dorrance is at Ohio State University's Ohio Agricultural Research and Development Center in Wooster; Shannon and Nguyen are at the University of Missouri, in Portageville and Columbia, respectively.
The team works on multiple fronts, including molecular plant breeding, with the help of DNA markers, genetic transformation, and soil management—all in an effort to protect soybeans growing on wet soils. «Read the rest of this article»