Topic: Steve Wilson

Clarksville, TN – At the weekly meeting of the Kiwanis Club of Clarksville on Tuesday, September 26th, 2017 annual awards were presented and new officers were installed by the TN-KY District Division 14 Lt. Governor C. David Elliot.
«Read the rest of this article»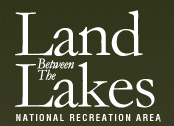 Golden Pond, KY – Race to the Canal is set to take place again this year at Land Between The Lakes (LBL) National Recreation Area on Sunday, October 24th. This event provides cyclists the opportunity to enjoy an adrenaline rush in the great outdoors!
This mountain bike race is sponsored locally by Wood-N-Wave, Grand Rivers, KY, and sanctioned by the National Off-Road Bicycling Association (NORBA). Race to the Canal is an endurance event that will cover challenging and varied terrain along the North/South Trail from Golden Pond Visitor Center to North Welcome Station. Some expert classes will also race the Canal Loop for a total of 36 miles.  «Read the rest of this article»

Several faculty and staff members at Austin Peay State University have achieved recent accomplishments.
Kimara Clarke, licensed professional counselor and mental health service provider in the Student Counseling Services, received the Education Specialist in school counseling. She graduated with honor. 
Kim Coats, administrative assistant in the department of health and human performance, earned a Bachelor of Professional Studies.
Dr. Tristan Denley, provost and vice president of academic affairs, graduated May 17th from the Class of 2010 Leadership Clarksville program. «Read the rest of this article»
With social networking media becoming the norm in higher education, Austin Peay State University has the eighth fastest-growing Facebook fan page in the nation, according to data compiled by a consultant company.
In addition, APSU's Facebook page is the 25th fastest-growing of all universities – a total of 1,035 – that were noted in the data. «Read the rest of this article»
APSU faculty, staff achieve goals through pursuits
Faculty and staff at Austin Peay State University recently brought recognition to the University through their professional, scholarly and personal development activities.
Dr. Samuel Fung, professor of psychology, Dr. Robyn Hulsart, assistant professor of professional studies, and Dr. Robert Sirk, professor in the School of Agriculture and Geosciences, graduated May 12 from the Academy for Leadership and Development in Mesa, Ariz. The academy is a yearlong program designed to advance organizational leadership and provide succession planning for leaders in postsecondary institutions. Some of the topics covered are dimensions of leadership, strategic and scenario planning, behavioral work styles and valuing diversity and cultural competence.
Dr. Sergei Markov, associate professor of biology, is on the cover of the current Russian periodical, International Scientific Journal for Alternative Energy and Ecology. For this issue, he wrote an introductory article, titled Importance of algae for biofuel generation (production of hydrogen and biodiesel).
Dr. Sharon Mabry, professor of music, was the guest presenter for  "Singers at Spoleto," the National Association of Teachers of Singing Summer Workshop held June 5-9 in Charleston, S.C. Her two lectures, titled "Singing Outside the Box" and "Vocal Explorations," centered on contemporary vocal techniques, how they can be used for teaching, performing and keeping the voice fresh. She also performed a recital of new works with accompanist Patsy Wade of Vanderbilt University Blair School of Music. In addition, she coached six advanced singers in a vocal master class that dealt with contemporary repertoire and its performance. All of the sessions were videotaped for the NATS archives and for use by the membership. «Read the rest of this article»