Topic: Ted Cruz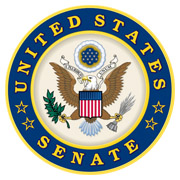 Washington, D.C. – U.S. Senator Marsha Blackburn (R—Tenn.) along with Senators Ted Cruz (R—Texas), Senator Ron Johnson (R—Wis.), Senator John Kennedy (R—La.), Senator Mike Braun, (R—Ind.), Steve Daines (R-Mont.), Senator James Lankford (R—Okla.) and Senators-elect Bill Hagerty (R—Tenn.), Cynthia Lummis (R—Wyo.), Tommy Tuberville (R—Ala.) and Roger Marshall (R—Kan.) announced they will vote to oppose the results of the 2020 election.
They are also calling for Congress to immediately appoint an Electoral Commission, with full investigatory and fact-finding authority, to conduct an emergency 10-day audit of the election returns in the disputed states.
«Read the rest of this article»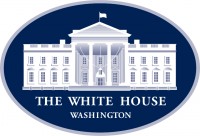 Washington, D.C. – After a unanimous vote by the Judiciary Committee last week, the Senate just confirmed Seventh Circuit Court of Appeals Judge Amy Coney Barrett to become the 115th Associate Justice of the United States Supreme Court.

"Having confirmed her to the Circuit Court in 2017 with bipartisan support, the Senate has already undertaken a thorough and rigorous review of her record," Senator Ted Cruz (R-TX) said after President Trump made the nomination last month.
«Read the rest of this article»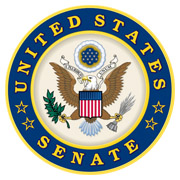 Washington, D.C. – This past week, Senator Marsha Blackburn (R-Tenn.) joined Senator Chuck Grassley (R-Iowa) in investigating how a Mexican national illegally in the United States was never removed despite having a history of violent and illegal behavior that culminated in the deaths of four law enforcement motorcycle club members.
Ivan Robles Navejas is charged with causing a head-on collision with members of the Thin Blue Line Law Enforcement Motorcycle Club in July, killing four riders and injuring several others. He was allegedly intoxicated at the time of the collision, and had previously faced assault, drunk driving and resisting arrest charges dating back to 2013.
«Read the rest of this article»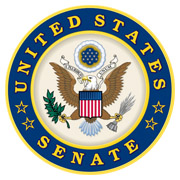 Washington, D.C. – On Monday, August 3rd, 2020, President Donald Trump signed an executive order to expand telehealth services and improve rural healthcare accessibility during and after the COVID-19 Coronavirus pandemic. This move follows Senator Blackburn's work to utilize the strengths of telehealth in order to increase safety and efficiency in health care delivery as the nation fights this virus.
"The increased use of telehealth has resulted in more services in more places by more providers," said Senator Blackburn. "The President is absolutely right to recognize the advantages of making telehealth widely available. Congress must continue to support this expansion and codify the administration's changes to support the health needs of the American people."
«Read the rest of this article»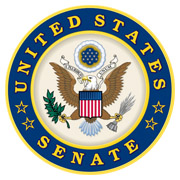 Washington, D.C. – Senator Marsha Blackburn (R-Tenn.) and Senator Ted Cruz (R-Texas) introduced the Equal Access to Care Act yesterday. The legislation aims to expand access to telemedicine during the coronavirus emergency period by allowing licensed health care providers to treat patients remotely through the phone and online wherever the patient is located.
"Telehealth has proven to be an effective tool for providing patients access to health care, including during and prior to the COVID-19 Coronavirus pandemic," said Senator Blackburn.
«Read the rest of this article»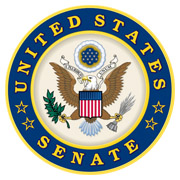 Washington, D.C. – U.S. Senators Marsha Blackburn (R-Tenn.) and Ted Cruz (R-Texas) condemned the Court of Justice of the European Union's recent ruling to permit anti-Israel business practices in the 28 member states.
The ruling singles out Israeli goods for discrimination and requires special labels indicating the origin of products imported from Israeli settlements and areas the EU deems "occupied by Israel since 1967."
"In Nazi-occupied Europe, the Jewish people were forced to wear a yellow star as a means of discrimination. Similarly, this label will apply only to products from Israel and associated disputed territories, thereby discriminating against Israel and against specific Israeli businesses," the Senators write.
«Read the rest of this article»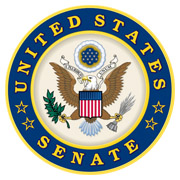 Washington, D.C. – In November 1621, after the pilgrims' first successful corn harvest, a celebratory meal was held in Plymouth, Massachusetts. It wasn't for over two hundred years that the meal now known as Thanksgiving was held on a consistent date across the nation.
Just days after delivering the Gettysburg address in 1863, President Abraham Lincoln declared Thanksgiving to be the final Thursday of November. In 2019, it is customary to reflect on the many things we are grateful for.
«Read the rest of this article»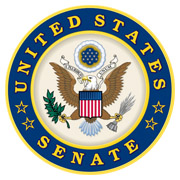 Washington, D.C. – Iranian officials took unprecedented action to silence and oppress the Iranian people – unleashing security forces and shutting down the Internet to hide police brutality – after widespread protests broke out against to the regime's decision to increase gasoline prices by 50 percent.
In response, Senator Marsha Blackburn (R-Tenn.) joined Senators Ted Cruz (R-Texas), Tom Cotton (R-Ark.), John Cornyn (R-Texas), Pat Toomey (R-Penn.), John Barrasso (R-Wyo.) and Marco Rubio (R-Fla.) in sending a letter to President Donald Trump urging his administration to swiftly impose mandated sanctions on those Iranian officials responsible for shutting down the Internet, and support restoration of Internet access in Iran, which though partially restored remains heavily filtered.
«Read the rest of this article»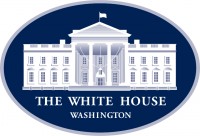 Washington, D.C. – As of this afternoon, President Donald J. Trump has appointed—and gotten confirmed—158 life-tenured federal judges who will defend our Constitution, personal freedoms, and the rule of law. A few of the highlights:
President Trump's nominees alone fill one-quarter of the seats on our nation's Circuit Courts of Appeals.
«Read the rest of this article»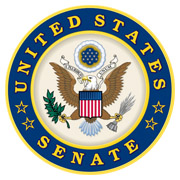 Washington, D.C. – On Friday, July 19th, 2019, Senators Marsha Blackburn (R-Tenn.), Ted Cruz (R-Texas) and Kevin Cramer (R-N.D.) encouraged Secretary of State Mike Pompeo to urge his Brazilian and Paraguayan counterparts to acknowledge the devastation of Hezbollah's presence in their home countries.
The letter comes during Secretary Pompeo's visit to Argentina this weekend to commemorate the 25th anniversary of the tragic bombing of the Asociación Mutual Israelita Argentina (AMIA) building, a Jewish community center, by Hezbollah operatives.
«Read the rest of this article»