Topic: Thailand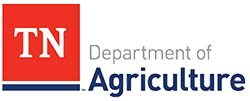 Nashville, TN – Two Tennessee forest product companies recently joined nearly 80 industry and government representatives on a trade mission to one of the fastest-growing regions of the world. Clark Lumber Company in Red Boiling Springs and Fidelis Forest Management in Baxter joined the Tennessee Department of Agriculture for a trade mission to Ho Chi Minh City, Vietnam to expand their export opportunities.
«Read the rest of this article»
APSU Sports Information

Clarksville, TN – When Austin Peay State University (APSU) women's golf picks up the bags for the first round of the Golfweek Challenge in September, one of the Govs will be carrying more than just her clubs.
She'll be carrying the memory of a fallen warrior.
«Read the rest of this article»
Nashville, TN – Nashville Zoo is pleased to announce the birth of a female clouded leopard, Neofelis nebulosa, on Monday, February 19th, 2018.
This is the sixth litter for eight-year-old parents Lom Choy, mother, and Luk, father. The couple have been paired for mating since they were one year old and have been having litters since 2011.
Their newest cub weighed about 188 grams at birth. With the addition of this cub, the Zoo is now home to nine clouded leopards. Nashville Zoo has had 32 clouded leopards born since 2009. There are currently 61 clouded leopards in Association of Zoos and Aquariums' care and 274 globally.
«Read the rest of this article»
Written by Andrew Good
NASA's Jet Propulsion Laboratory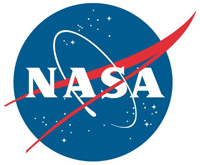 Pasadena, CA – One of our planet's few exposed lava lakes is changing, and artificial intelligence is helping NASA understand how.
On January 21st, a fissure opened at the top of Ethiopia's Erta Ale volcano — one of the few in the world with an active lava lake in its caldera. Volcanologists sent out requests for NASA's Earth Observing 1 (EO-1) spacecraft to image the eruption, which was large enough to begin reshaping the volcano's summit.
As it turned out, that spacecraft was already busy collecting data of the lava lake.
«Read the rest of this article»
Written by Hal Pierce/Rob Gutro
NASA's Goddard Space Flight Center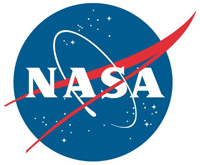 Greenbelt, MD – Widespread flooding has recently caused the deaths of dozens of people in southern Thailand. Frequent and persistent downpours have resulted in record rainfall totals and NASA calculated rainfall over the region from January 5th to January 12th, 2017.
The Global Precipitation Measurement mission or GPM core satellite is part of a constellation of satellites that can measure rainfall from space. GPM is a joint mission between NASA and the Japan Aerospace Exploration Agency and the data is input into NASA's Integrated Multi-satellitE Retrievals for GPM (IMERG) data product.
«Read the rest of this article»

Clarksville, TN – Author and essayist Ann Pancake, a native West Virginian with a bit of a wanderlust,  has traveled the world in search of a story.
After graduating from West Virginia University, Pancake earned an M.A. in English from the University of North Carolina before teaching English in, among other places, American Samoa, Japan and Thailand. Even now, Pancake lives in Seattle, teaching in the low-residency MFA program at Pacific Lutheran University.
«Read the rest of this article»
Nashville, TN – Sip Saam and Natida, the Zoo's clouded leopard cubs born in March, are making public appearances every Tuesday, Thursday, Saturday and Sunday from 10:30am – 11:30am.
"It's been several years since we have exhibited clouded leopard cubs, so I know the public is anxious to see them," said Karen Rice, carnivore supervisor at Nashville Zoo. "At nearly four months old, Sip Saam and Natida enjoy exploring the habitat, climbing trees and chasing one another around."
The cubs can be seen at the lynx habitat, which is temporarily closed due to construction on the new Andean bear exhibit.
«Read the rest of this article»

Clarksville, TN – The Customs House Museum is pleased to host the Southern Watercolor Society's 38th Annual Juried Exhibition this May. The show features eighty-seven paintings, eleven coming from Tennessee artists.
Exhibits Curator, Terri Jordan, states "I am honored to have the Southern Watercolor Society (SWS) present its 38th Annual Juried Exhibition here at the Customs House Museum. We have featured the talents of some of the best artists living in the South and I am happy to add the SWS to that list."
«Read the rest of this article»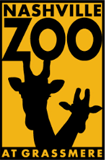 Nashville, TN – Nashville Zoo is pleased to announce the births of two litters of clouded leopard cubs. On March 26th, Jing Jai gave birth to one female cub and Baylie gave birth to one male and one female. All three are doing well and are being hand-raised by the Zoo's animal care staff.
"Nashville Zoo is a leader in clouded leopard conservation, with 18 clouded leopards born at our off-exhibit breeding facility since 2009," said Karen Rice, carnivore supervisor at Nashville Zoo. "These cubs will remain a part of the Association of Zoos and Aquariums (AZA) clouded leopard population as breeding cats, education or exhibit animals. Whatever role they play, they will contribute to the ongoing conservation effort."
«Read the rest of this article»
Concerning levels of known human carcinogen found in tests of more than 200 samples

Yonkers, NY – In Consumer Reports' tests of more than 60 rice and rice products, inorganic arsenic, a known human carcinogen, was found in most of the name brand and other rice product samples. Levels varied, but were significant in some samples.
While there are federal limits for arsenic in drinking water, there aren't many standards for arsenic in food. Earlier this year, Consumer Reports found worrisome levels of arsenic in apple and grape juices and called on the U.S. Food and Drug Administration (FDA) to set limits for arsenic in those juices.
«Read the rest of this article»