Topic: topography
Written by Whitney Clavin
NASA's Jet Propulsion Laboratory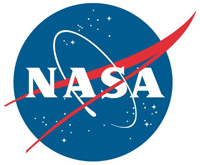 Pasadena, CA – NASA's Nuclear Spectroscopic Telescope Array, or NuSTAR, has successfully deployed its lengthy mast, giving it the ability to see the highest energy X-rays in our universe. The mission is one step closer to beginning its hunt for black holes hiding in our Milky Way and other galaxies.
"It's a real pleasure to know that the mast, an accomplished feat of engineering, is now in its final position," said Yunjin Kim, the NuSTAR project manager at NASA's Jet Propulsion Laboratory, Pasadena, CA. Kim was also the project manager for the Shuttle Radar Topography Mission, which flew a similar mast on the Space Shuttle Endeavor in 2000 and made topographic maps of Earth.
«Read the rest of this article»
Written by Priscilla Vega and Jia-Rui Cook
NASA's Jet Propulsion Laboratory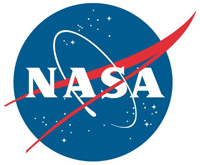 Pasadena, CA – A new video from NASA's Dawn mission reveals the dappled, variegated surface of the giant asteroid Vesta.The animation drapes high-resolution false color images over a 3-D model of the Vesta terrain constructed from Dawn's observations.
This visualization enables a detailed view of the variation in the material properties of Vesta in the context of its topography.
«Read the rest of this article»
Written by Dauna Coulter
Science at NASA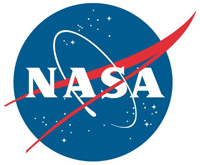 Washington, D.C. – In the opening lines to The Waste Land, T.S. Eliot wrote "April is the Cruelest Month."
You might agree if you live in the southeastern United States. Last April, a historic outburst of 202 tornadoes turned broad swaths of that part of the country into a disaster zone.
"The event of April 27th and 28th 2011 was the costliest convective storm in U.S. history," said Kevin Knupp, professor of atmospheric sciences at the University of Alabama-Huntsville. And he doesn't just mean costly in terms of property damage — 316 people lost their lives.
«Read the rest of this article»
Written by Alan Buisl, Jet Propulsion Laboratory
and Steve Cole, NASA Headquarters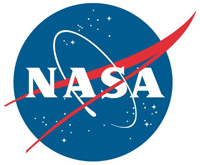 Pasadena, CA – NASA and Ohio State University researchers have discovered the major tsunami generated by the March 2011 Tohoku-Oki quake centered off northeastern Japan was a long-hypothesized "merging tsunami."  The tsunami doubled in intensity over rugged ocean ridges, amplifying its destructive power at landfall.
Data from NASA and European radar satellites captured at least two wave fronts that day. The fronts merged to form a single, double-high wave far out at sea. This wave was capable of traveling long distances without losing power. Ocean ridges and undersea mountain chains pushed the waves together along certain directions from the tsunami's origin.
«Read the rest of this article»
Written by Patrick Lynch
NASA's Earth Science News Team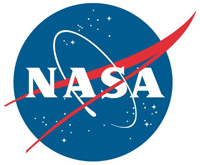 Punta Arenas, Chile – After discovering an emerging crack that cuts across the floating ice shelf of Pine Island Glacier in Antarctica, NASA's Operation IceBridge has flown a follow-up mission and made the first-ever detailed airborne measurements of a major iceberg calving in progress.
NASA's Operation IceEarth Bridge, the largest airborne survey of Earth's polar ice ever flown, is in the midst of its third field campaign from Punta Arenas, Chile. The six-year mission will yield an unprecedented three-dimensional view of Arctic and Antarctic ice sheets, ice shelves and sea ice.
«Read the rest of this article»
Karst topography describes a landscape abundant in sinkholes, disappearing streams and caves.
Clarksville, TN – According to Dr. Phillip Kemmerly, professor of geology at Austin Peay State University (APSU), Clarksville sits in one of the most interesting areas of karst topography in the world.
Clarksville is part of a region known to geologists as the Western Highland Rim Plain. This region includes northern middle Tennessee and extends into western Kentucky where it is called the Pennyroyal Plain and Mammoth Cave Plateau. The only region in the world with more karst features is Slovenia in southern Europe.
Kemmerly divulges that of karst features, sinkholes pose the greatest risk to new and existing construction sites. «Read the rest of this article»