Topic: Triglycerides
American Heart Association Scientific Statement
Dallas, TX – Sleep problems including sleeping too little or too long, may be linked to a variety of factors that may raise the risk for cardiovascular diseases, according to a new American Heart Association scientific statement published in the American Heart Association journal Circulation.
The first statement by the American Heart Association on sleep and heart health outlines what we currently know about sleep irregularities and cardiovascular-related risk factors, including obesity, Type 2 diabetes, heart disease and atherosclerosis, arrhythmias, high blood pressure, stroke, unhealthy levels of triglycerides and cholesterol.
«Read the rest of this article»
Dallas, TX – Risk of heart and blood vessel disease may increase when a particular gene is switched off, according to preliminary research presented at the American Heart Association's Emerging Science Series Webinar.
Two known biomarkers are high blood levels of certain fats – low-density lipoproteins ("bad" cholesterol) and high triglycerides. Another recognized biomarker is a protein called adiponectin, which is made in fat tissue and helps regulate the process of turning food into energy. At low levels it is associated with increased disease risk. «Read the rest of this article»
Nashville, TN – A heart-healthy diet helped men at high risk for heart disease reduce their bad cholesterol, regardless of whether they lost weight, in a study presented at the American Heart Association's Arteriosclerosis, Thrombosis and Vascular Biology 2013 Scientific Sessions.
The 19 24- to 62-year-old men in the study had metabolic syndrome, which refers to three or more significant risk factors for heart disease and stroke. The risk factors included in this study were high waist circumference, high blood pressure, high levels of triglycerides and fasting glucose and low levels of high density lipoprotein or HDL "good" cholesterol. «Read the rest of this article»
Dallas, TX – Teenagers who consume a lot of added sugars in soft drinks and foods may have poor cholesterol profiles — which may possibly lead to heart disease in adulthood, according to first-of-its-kind research reported in Circulation: Journal of the American Heart Association.
"Added sugars" are any caloric sweeteners added to foods or beverages by the manufacturer during processing or the consumer.
The National Health and Nutrition Survey (NHANES) of 2,157 teenagers (ages 12 to 18) found the average daily consumption of added sugars was 119 grams (28.3 tsp or 476 calories), accounting for 21.4 percent of their total energy.
«Read the rest of this article»
November is American Diabetes Month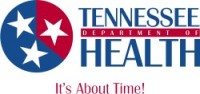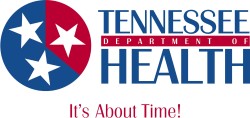 Nashville, TN – Diabetes takes the lives of more Americans every year than breast cancer and AIDS combined, according to the American Diabetes Association. But with a healthy eating plan and regular exercise, people may reduce their risk for diabetes. As part of November's observance of American Diabetes Month, the Tennessee Department of Health is reminding Tennesseans of free tools and tips available from Get Fit Tennessee to help reduce the risk for diabetes and its complications by improving nutrition and increasing physical activity.
"With more than an estimated 500,000 Tennesseans living with diabetes, it has become an alarming epidemic in our state," said Health Commissioner Susan R. Cooper, MSN, RN. "The good news is that most cases of Type 2 diabetes are preventable with good nutrition and regular physical activity." «Read the rest of this article»