Topic: Tundra
NASA's Jet Propulsion Laboratory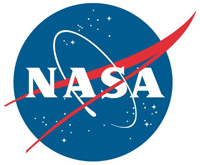 Pasadena, CA – When people think of the Arctic, snow, ice and polar bears come to mind. Trees? Not so much. At least not yet.
A new NASA-led study using data from the Arctic Boreal Vulnerability Experiment (ABoVE) shows that carbon in Alaska's North Slope tundra ecosystems spends about 13 percent less time locked in frozen soil than it did 40 years ago. In other words, the carbon cycle there is speeding up — and is now at a pace more characteristic of a North American boreal forest than of the icy Arctic.
«Read the rest of this article»
Written by Ellen Gray
NASA Earth Science News Team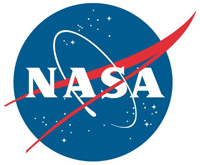 Washington, D.C. – Warmer temperatures and thawing soils may be driving an increase in emissions of carbon dioxide from Alaskan tundra to the atmosphere, particularly during the early winter, according to a new study supported by NASA and the National Oceanic and Atmospheric Administration (NOAA).
More carbon dioxide released to the atmosphere will accelerate climate warming, which, in turn, could lead to the release of even more carbon dioxide from these soils.
A new paper led by Roisin Commane, an atmospheric researcher at Harvard University in Cambridge, Massachusetts, finds the amount of carbon dioxide emitted from northern tundra areas between October and December each year has increased 70 percent since 1975.
«Read the rest of this article»
Written by Alan Buis
NASA's Jet Propulsion Laboratory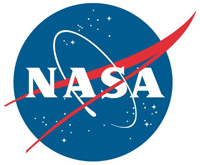 Pasadena, CA – The amount of methane gas escaping from the ground during the long cold period in the Arctic each year and entering Earth's atmosphere is likely much higher than estimated by current carbon cycle models, concludes a major new study led by San Diego State University and including scientists from NASA's Jet Propulsion Laboratory, Pasadena, California.
On November 12th, 2015, NASA's Carbon in Arctic Reservoirs Vulnerability Experiment (CARVE) completed its final aircraft flight.
«Read the rest of this article»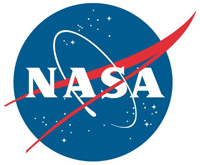 Pasadena, CA – Flying low and slow above the wild, pristine terrain of Alaska's North Slope in a specially instrumented NASA plane, research scientist Charles Miller of NASA's Jet Propulsion Laboratory, Pasadena, CA, surveys the endless whiteness of tundra and frozen permafrost below.
On the horizon, a long, dark line appears. The plane draws nearer, and the mysterious object reveals itself to be a massive herd of migrating caribou, stretching for miles. It's a sight Miller won't soon forget.
«Read the rest of this article»
2,519,424 Toyota Vehicles Recalled
Washington, D.C. – Toyota is recalling certain model year 2007-2009 Camry, Camry Hybrid, RAV4, Corolla, Corolla Matrix, Tundra, Sequoia, Highlander, Highlander Hybrid, Yaris, Scion xB, Scion xD and Pontiac Vibe vehicles.
The power window master switch assemblies in some of these vehicles were built using a less precise process for lubricating the internal components of the switch assemblies.
Irregularities in this lubrication process may cause the power window master switch assemblies to malfunction and overheat.
«Read the rest of this article»
The longtime Clarksville auto family will take over Joe Heitz Toyota and begin selling Toyota cars & trucks immediately
Clarksville, TN – The Wyatt-Johnson Automotive Group has officially announced their acquisition of Joe Heitz Toyota and will add the world's largest automobile manufacturer to their list of fine quality automotive brands the longtime Clarksville business offers. Wyatt-Johnson already offers GMC, Buick, Subaru, Hyundai, and Mazda new and used vehicles, and effective immediately, now will also offer Toyota cars and trucks as well.
"We've been interested in the Toyota franchise for several years. Toyota is a very strong brand and its customer base is very loyal," said Wyatt-Johnson owner and Dealer Principal Katherine Cannata.  "Their product is so dependable and quality-built. We are extremely proud to add them to our fleet." «Read the rest of this article»