Topic: Wasington D.C.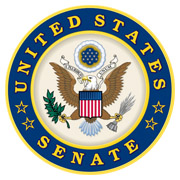 Washington, D.C. – U.S. Senator Marsha Blackburn (R-Tenn.) applauded the closure of the Confucius Institute at the University of Memphis following her efforts to increase transparency about the harm the Chinese government-run programs cause to academic freedom.
"Those studying Chinese culture and language at American schools should be alarmed that the Chinese government has infiltrated their institutions. I am pleased to share that today is the last day a Confucius Institute will call the University of Memphis home," said Senator Blackburn
«Read the rest of this article»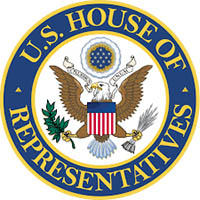 Washington, D.C. – U.S. Representative Mark Green has sent a letter to National Security Subcommittee Chairman Lynch calling for a hearing to examine vulnerabilities in the Department of Defense's MAVNI (Military Accessions Vital to the National Interest) program.
Green commented, "In recent years, DOD has discovered the MAVNI program recruited individuals who had received fraudulent visas to attend universities that did not exist, individuals with falsified transcripts from universities owned by a Foreign National Security Agency and a State Sponsored Intelligence Organization, and in one case, an individual with professed support for 9/11 terrorists."
«Read the rest of this article»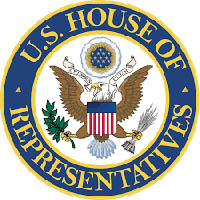 Washington, D.C. – U.S. Representative Mark Green, a combat veteran who served in Iraq and Afghanistan, and with 24 years of combined military service, was named to the Homeland Security Committee's Cybersecurity, Infrastructure Protection, and Innovation Subcommittee for the 2020 legislative session.
The subcommittee is tasked with reviewing legislation over critical defense issues including cybersecurity challenges, infrastructure threats, and election interference.
«Read the rest of this article»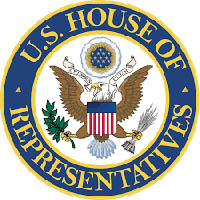 Washington, D.C. – Today, Thursday, January 23rd, 2020 the U.S. Environmental Protection Agency (EPA) unveiled the Navigable Waters Protection Rule, replacing the Obama-era Waters of the U.S. (WOTUS) rule and ending years of confusion, litigation, and federal overreach impacting farmers in Tennessee and across our Nation.
Representative Mark Green said, "This is one more instance of promises made, promises kept by President Donald Trump. This President has been working tirelessly to roll back red tape in Washington, and the EPA's action to replace the egregious WOTUS rule puts Tennessee back in charge of our land and water resources."
«Read the rest of this article»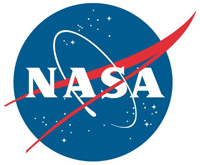 Pasadena, CA – NASA will contribute an instrument to a European space mission that will explore the atmospheres of hundreds of planets orbiting stars beyond our Sun, or exoplanets, for the first time.
The instrument, called the Contribution to ARIEL Spectroscopy of Exoplanets, or CASE, adds scientific capabilities to ESA's (the European Space Agency's) Atmospheric Remote-sensing Infrared Exoplanet Large-survey, or ARIEL, mission.
«Read the rest of this article»
NASA's Jet Propulsion Laboratory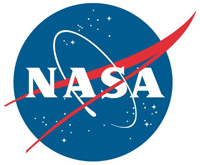 Pasadena, CA – Nearly all asteroids are so far away and so small that the astronomical community only knows them as moving points of light. The rare exceptions are asteroids that have been visited by spacecraft, a small number of large asteroids resolved by NASA's Hubble Space Telescope or large ground-based telescopes, or those that have come close enough for radar imaging.
When seen by optical telescopes, these individual sources of reflected sunlight can provide some very valuable but also very basic information — for example, the asteroid's orbit, a ballpark estimate of its size, sometimes an approximation of its shape, and perhaps an idea of its physical makeup.
«Read the rest of this article»
NASA Headquarters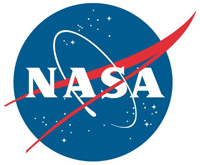 Washington, D.C. – NASA followed up the first RS-25 test of 2018 with a second hot fire of the Space Launch System (SLS) engine on February 1st at Stennis Space Center near Bay St. Louis, Mississippi. The full-duration, 365-second certification test of another RS-25 engine flight controller on the A-1 Test Stand at Stennis comes about two weeks after a January 16th hot fire.
The test marks completion of green run testing for all four of the new RS-25 engine flight controllers needed for the second flight of NASA's SLS rocket. NASA is building SLS to send humans to such deep-space destinations as the moon and Mars.
«Read the rest of this article»
Written by Marsha Blackburn
7th District of Tennessee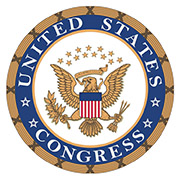 Washington, D.C. – On the fourth Thursday of every November, Americans give thanks for many things—but mostly food, family and friendship. This year, I want to personally recognize each of my district's 19 counties for their individual characteristics, notable citizens, and generous businesses. Thank you, Seventh District. You are wonderful constituents.
If you're a military veteran in Benton County, you know George Hargrove as the head of all things veteran. Active with the Chamber of Commerce and Benton County Veterans Memorial in Camden, he is a faithful and passionate advocate for our war heroes. Thank you, George, for your leadership and encouragement. You make middle-Tennessee a better place to work and live.
«Read the rest of this article»
Written by Tony Phillips
Science at NASA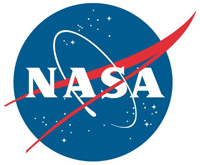 Washington, D.C. – NASA's Lunar Reconnaissance Orbiter (LRO) has provided researchers strong evidence the moon's volcanic activity slowed gradually instead of stopping abruptly a billion years ago. Scores of distinctive rock deposits observed by LRO are estimated to be less than 100 million years old.
This time period corresponds to Earth's Cretaceous period, the heyday of dinosaurs. Some areas may be less than 50 million years old.
"This finding is the kind of science that is literally going to make geologists rewrite the textbooks about the moon," said John Keller, LRO project scientist at NASA's Goddard Space Flight Center in Greenbelt, Maryland.
«Read the rest of this article»