Topic: Weather Forecast
APSU Sports Information

Clarksville, TN – With the national weather service predicting a 100 percent chance of rain on Saturday, Austin Peay State University has been forced to change its up-coming weekend softball schedule versus Jacksonville State University.
«Read the rest of this article»
Written by Alan Buis
NASA Jet Propulsion Laboratory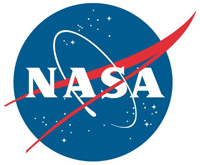 Pasadena, CA – NASA is set to launch its first Earth science small satellite constellation, which will help improve hurricane intensity, track and storm surge forecasts, on December 12th from Cape Canaveral Air Force Station in Florida.
The Cyclone Global Navigation Satellite System (CYGNSS) hurricane mission will measure previously unknown details crucial to accurately understanding the formation and intensity of tropical cyclones and hurricanes. Derek Posselt of NASA's Jet Propulsion Laboratory, Pasadena, California, is the deputy principal investigator.
«Read the rest of this article»
Written by Carol Rasmussen
NASA Earth Science News Team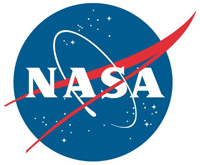 Washington, D.C. – If you were trying to forecast tomorrow's weather, you would probably look up at the sky rather than down at the ground. But if you live in the U.S. Midwest or someplace with a similar climate, one key to a better weather forecast may lie beneath your feet.
Precipitation and temperature are part of every weather forecast. Precipitation comes from clouds, clouds are formed of airborne water vapor, and vapor comes from evaporating soil moisture — so soil moisture governs precipitation.
«Read the rest of this article»
Slight chance of Rain Thursday, Partly Sunny Friday and Saturday at Rivers and Spires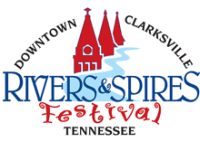 Clarksville, TN – This weekend's weather for the 2014 Rivers and Spires Festival will be partly sunny Friday and Saturday. However, Thursday, there is a 20 percent chance of rain in the afternoon after 1:00pm. Later Thursday night, the chance of rain increases to 50 percent with a chance of thunderstorms.
According to the National Weather Service, the temperature will be in the high 70's during the day and drop to the low 50's at night.
«Read the rest of this article»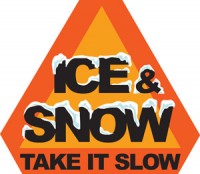 Clarksville, TN – A light dusting of snow fell over the Clarksville-Montgomery County area last night. Along with the rain/freezing rain earlier in the night, it will combine to make some slick areas on the road this morning. Ice has formed in shaded road areas as well as bridges and overpasses. Along some roads, snow and ice have formed near the edges.
Motorists that have to get out this morning are urged to take it slow. Beware of black ice on the roads. Ice is clear and is not easily seen.
«Read the rest of this article»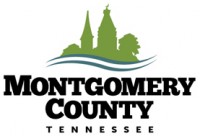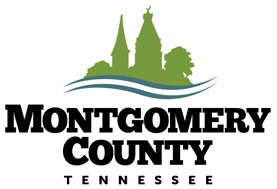 Montgomery County, TN – The weather forecast calls for showers and thunderstorms for the next two days. Showers mainly for Sunday and Monday. The rain should be clearing out of the area by Tuesday morning. Because of the recent flooding, and the ground already being saturated, there is a chance of low lying areas becoming flooded again. There is also a possibility of some roads closing again due to high water.
The Cumberland River is at 39.4 feet as of 11:00am this morning. That is below the Action Stage of 40 feet. The river level continues to fall and is down from 41.85 feet on Tuesday morning.
Below is a current list of road closures. Updates will be provided as soon as they become available. «Read the rest of this article»