Topic: women's health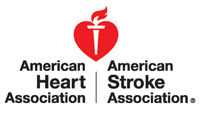 San Diego, CA – Women don't need to run marathons or do intense aerobics to reduce their stroke risk. Moderate-intensity exercise — such as brisk walking or playing tennis — may do the trick, according to research presented at the American Stroke Association's International Stroke Conference 2014.
The study found that moderate exercise also helps offset the increased stroke risk seen with postmenopausal women taking menopausal hormones, but not completely. «Read the rest of this article»
Study finds moving to lower poverty neighborhoods decreases risk of obesity and diabetes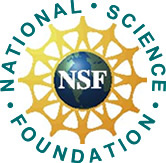 Washington, D.C. – Low-income women with children who moved from high-poverty to lower-poverty neighborhoods experienced notable long-term improvements in aspects of their health; namely, reductions in diabetes and extreme obesity, according to a new study by researchers at the University of Chicago and partner institutions.
The New England Journal of Medicine published the study in a special article today, "Neighborhoods, Obesity and Diabetes – A Randomized Social Experiment." Lead author for the collaboration was Jens Ludwig, the McCormick Foundation Professor of Social Service Administration, Law and Public Policy at University of Chicago
«Read the rest of this article»

(Nashville, Tennessee)  – The Matthew Walker Comprehensive Health Center [MWCHC], the Department of Health and Human Services Region IV Offices in Atlanta, Georgia and 92Q Cumulus Broadcasting Station have come together to advance the health of the Nashville and Greater Metro Community.
The Center was awarded a grant to facilitate the Reviving Double Dutch Competition in the Greater Nashville Community. The program seeks to motivate, educate and empower children ages 8 to 18 years old to increase their free-time physical activity levels. The final competition will be held April 25th from 9am to 2pm at Martin Luther King, Jr. Magnet High School, 613 17th Avenue North , 37203.
"Years ago Double Dutch was an activity that brought you together with neighborhood friends", says Katina Beard , Director of Institutional Advancement and Community Initiatives. "We didn't think of it as exercise; it was just something to do." «Read the rest of this article»
Clarksville Hispanic Organization for Progress and Education (H.O.P.E.) to host local annual women's health conference for second year running.

The second Annual Women's Health Conference has been slated for May 30th from 10 a.m. to 4 p.m.  at the Riverview Inn (50 College Street). «Read the rest of this article»
The Hispanic Organization for Progress and Education (H.O.P.E.) will host its annual Health Initiative Outreach "All About Women" Health Conference dedicated to National Women's Health promotion.
The conference will be held Saturday, May30, 2009 at the Riverview Inn Hotel, 50 College Street, Clarksville, TN  37040, from 10:00 a.m. to 4p.m.  (www.theriverviewinn.com).
The aim of our event is to enhance partnerships between women and Montgomery County health professionals in order to improve the health of women in our community and promote health awareness, in general. «Read the rest of this article»
Without a doubt, President Barack Obama hit the ground running this week, putting pen to paper and reversing a Bush administration ruling that kept U.S. dollars from funding worldwide family planning clinics that promote abortion and counseling services related to abortion and family planning. Until today, the law prohibited any organization receiving family-planning funds from the U.S. Agency for International Development from offering abortions or counseling for abortions.
President Obama said he did not want family planning to be used a "political wedge" and refused to continue that "stale and fruitless debate." «Read the rest of this article»
Knowledge is power, and empowerment is the goal of the first Women's Health and Wellness Expo.
Free medical screenings. Free dental check-ups. Free eye/vision screenings. Nutrition and fitness information. Classes on marriage, self-esteem, and self-image. It's all included in a single program being offered to the women of our community during a unique and absolutely free conference coming up on May 31.
This Women's Health and Wellness fair is a Community Enhancement event sponsored by the Hispanic Organization for Progress and Education [H.O.P.E.]. It will be held on May 31 from 10 a.m. to 4 p.m. at the Riverview Inn in downtown Clarksville. The event is free and offered as a community service.
Dr. Joy Twillie, a graduate of John Hopkins University will be the guest speaker on issues including Marriage and Self-esteem. Representatives from Centerstone will be available to discuss services they offer the community. «Read the rest of this article»