Winter Weather Advisory In Effect ... [Click here for more information]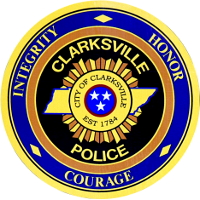 On August 10, 2009, at 9:46 a.m. , there was a fatal accident crash at the intersection of the 41A Bypass and Edmondson Ferry Rd. A 2004 Ford Taurus driven by Frances Davis (F), 58, of Clarksville with a passenger, Denise West, 42, of Clarksville were crossing the 41A Bypass from Edmondson Ferry Rd. when a 2005 Nissan Quest driven by Richard Carlsen, 65, of Clarksville with a passenger, Ellen Carlsen, 74 of Clarksville collided with the passenger side of the Ford Taurus as it was crossing the 41A Bypass.
View Larger Map
Frances Davis, 58, of Clarksville, was Lifeflighted to Vanderbilt and has since died as a result of her injuries. Richard and Ellen Carlsen were both transported to Gateway for treatment of their injuries. Denise West died as a result of the injuries sustained at the crash.
The investigation is ongoing and the lead investigator is Officer Andy Bechtold, 931-648-0656, ext.  2214
Good advice
A former Clarksville Police officer offered this advice to Clarksville Online for drivers coming through that area. "Slow down! Just because the speed limit is 50, that  doesn't mean you have to do 50. So slow down, and watch out for the other guy."
Sections
News
Topics
Andy Bechtold, Clarksville Police Department, CPD, Denise West, Ellen Carlsen, Fatal Accident Crash Team, Frances Davis, LifeFlight, Richard Carlsen, Vanderbilt