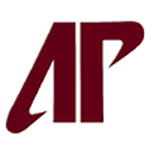 Austin Peay State University Department of Music and the Center of Excellence for the Creative Arts will host a performance featuring the APSU Jazz Combo Reunion Band.
The performance, which is part of the 47th Annual Mid-South Jazz Festival, will begin at 7:30 p.m., Thursday, April 3 in the Music/Mass Communication Building Concert Hall. The event is free and open to the public.
The Jazz Combo includes Bo Clayton, trumpet, Andy Robinson, saxophone, Trevor Reddick, bass, Rick Ball, drums and David Steinquest, professor of music at APSU, on vibraphone.
All of the musicians graduated from APSU and helped form the Jazz Combo, along with Steinquest, in the mid-1980s. Currently, Clayton plays trumpet in the Navy, Robinson plays throughout the Nashville area, Reddick has played with Lee Greenwood and Louise Mandrell and Ball has played with the Christian rock band Truth, according to Steinquest.
For more than four decades, The Mid-South Jazz Festival has brought top artists to the region including Gary Burton, Kurt Elling, the T.S. Monk Sextet and Sam Yahel and the Yellow Jackets.
The festival also has provided great exposure to jazz through instructional activities and performances for students, teachers and the community.
For more information about the performance, contact the department of music by telephone at (931) 221-7818.