We are in a slow period for flowers blooming. The spring flowers are long gone, the end of summer and fall flowers are not up yet. Right now you can see Wild Petunia, Queen Anne's Lace (not native), Butterfly Weed (an orange milkweed, which unfortunately visitors keep breaking off, so you may or may not be able to see the flowers), clovers, Lopseed, Virginia Knotweed, Wild Potato Vine, Naked-stem Tick Trefoil, Downy False Foxglove, Pencil Flower, and my favorite right now, the Yellow Passion Flower, which is a relative of the much more showy purple, white and yellow state wildflower of Tennessee.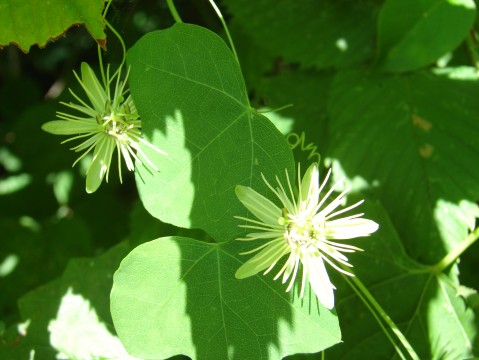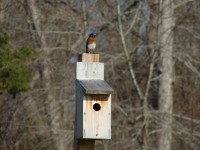 Our Barn Swallows, which have nested under the dance floor at the cave every summer for years, are not nesting there this year. They returned in the spring, and began to nest, but then abandoned the area. There were several nests that either fell or were knocked down, which may have caused them to leave. Luckily, we have had two pairs that nested at the visitor center, each raising three broods of young. One pair nested on the porch supports of the building nearer to the old pool area, the other was on the opposite side of the building outside our bay window.
On a more hopeful note, the Purple Martins, which had nested in our houses for years and had not been here for a couple of summers, did return to the houses and raised young. They will be leaving us this month, migrating for the winter, and hopefully will return next March.
Our blue bird boxes have also been used for nesting.
We are doing cave hikes almost every day (we get a break on Mondays and Tuesdays). The cave is still muddy from the flooding in May, but has dried out a bit – or our visitors have taken a lot of the mud out on their shoes!