The Historic Homes Tour which opens the Clarksville Writers' Conference sells out,  setting a record for this annual Arts and Heritage Development Council event.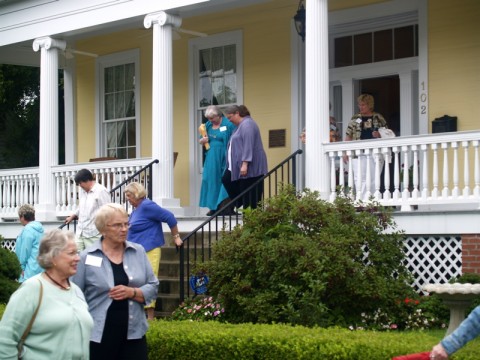 Two days of presentations and visits of historic homes of the area raises the bar. Despite the rainy weather, the fifth annual Clarksville Writer's Conference opened to a warm and welcoming flourish with its Historic Homes Tour. This year's historic homes tour is completely sold out, a first for the Arts and Heritage Development Council annual event that opens its annual writers' conference.
Attendees assembled at the Riverview Inn parking lot and were transported to the Customs House Museum and Cultural Center. Sign-in, registration and name tag pick-up were accomplished in the lobby. Dr. Howard Winn gave a lecture with slide show and power point presentation on the Tobacco Heritage of Clarksville.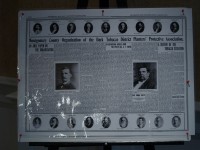 Attendees were also treated to portraits, tobacco displays and a discussion on the heritage of Robert Penn Warren and his novel, Night Rider, about the tobacco wars. The homes listed on this year's historic homes tour all relate to that era and the people made prominent by Clarksville's tobacco past and the Black Patch War.
Lunch was served at the Museum and participants spent the afternoon visiting the tobacco heritage sites scheduled for Day One of the Heritage Tour. Sites visited included the Grange Tobacco Warehouse at Riverside Drive and Adams Street, the Oneal-Townley House at 103 Union Street, the Frech-Buck House at 102 Union Street, the Cooper-Howell House at 202 Madison Street, the B. O. Keesee House at 502 Madison Street; the Winn-Williams House at 1123 Madison Street and the Magnolia House Inn at 1231 Madison Street.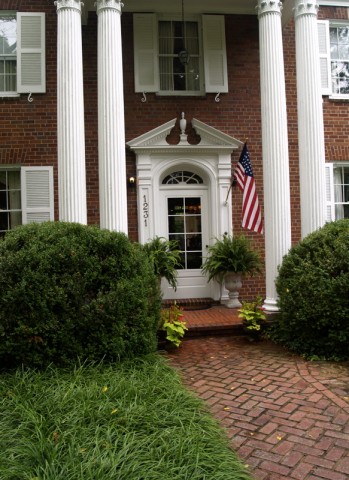 Participants were returned to the Riverview Inn parking lot at the end of the day's tour. The Riverview Inn is serving as the guest lodging host for the Tobacco Heritage Tour and the Writers' Conference. For more information on the tour or the conference, visit their web site.
This is the first of several articles to come on the ongoing Clarksville Writers Conference.
Tour Photo Gallery
Photos by Turner McCullough Jr.