The weekly Clarksville Parks and Recreation Department Recreation Report provides Clarksvillians with a glimpse at the activities and events that are available from the Parks and Recreation Department for them to enjoy together as a family. This weeks highlights include:
Community Centers
Bark Park
Christmas on the Cumberland
Downtown for the Holidays Christmas Cookie Bake-off
«Read the rest of this article»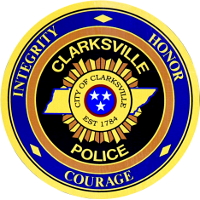 The Clarksville Police Department reports 27 deer related accidents in the last two and a half weeks and 81 deer related accidents for the year. Nine of the 81 accidents involved injuries. They offer the following hints to avoid collisions with deer:
Pay attention to deer warning signs – drive with caution.
October through December are peak periods for deer related traffic accidents
Higher risk periods are from sunset to midnight and then shortly before and after sunrise
When there is no oncoming traffic, use high beams; it will help illuminate the deer's eyes closer to the roadway. It will allow you more time to react.
If you see a deer on the road, dim your headlights, since it may make startle the deer and they will freeze in position rather than move.
If you swerve to avoid a collision, try to maintain control of your vehicle. You could easily end up in oncoming lane of traffic or a ditch. Also if you make a sudden stop, it may result in another vehicle colliding with you.
The higher the speed of the roadway, the longer it will take you react. So be especially aware on the interstate.
If there is one deer, there are usually more to follow. Be prepared for multiple deer to cross in front of your vehicle.


The Customs House Museum and Cultural Center is hosting a Contra dance in the galleries on November 20th. Acclaimed musicians The Cantrells will provide the music and Susan Kevra will be the caller of the event. The evening will begin at 7 pm with a half hour of instruction. Dancing will go until 9 pm.
Contra dance refers to several partnered folk dance styles, in which couples dance in two facing lines. A caller guides new and experienced dancers through a variety of dances. A dancer and his or her partner dance a series of figures, or moves, with each other and with another couple for a short period of time. They then repeat the same figures with the next couple. In the late 17th century, English country dances were introduced to French court dancing. The merging of the two styles resulted in contra dance. Eventually, it was westernized in the United States, giving way to the popular square dance. «Read the rest of this article»


Junior Terrence Holt scored the go-ahead touchdown on a 71-yard punt return, leading Austin Peay State University to a 24-21 come-from-behind win over Tennessee State, Saturday, at Governors Stadium. It marked the Govs first win over the Tigers since 1995.
The punt return was Holt's second touchdown – the first coming on a 22-yard run earlier in the third quarter. Holt, the Football Championship Subdivision leader in all-purpose yards, finished with 222 all-purpose yards – 77 rushing, 37 receiving, 25 on kick returns and 83 on punt returns. It also was Holt's seventh two-touchdown game this season.
Sophomore Ryan White led the Govs offense with 27 carries for 115 yards, becoming only the sixth player in APSU history to run for 1,000 yards–he now has 1,024 yards on the season.
«Read the rest of this article»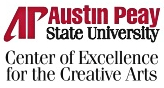 The annual Wind Serenade concert begins at 7:30 p.m., Monday, Nov. 16 in the APSU Music/Mass Communication Concert Hall, it features a dazzling transcription of Rossini's overture to Semiramide, Dvorak's beautiful Serenade in D minor for winds as well as Richard Strauss' virtuosic late symphony for winds, From an Invalid's Workshop.
When a group of wind musicians approached Richard Strauss in the early 1940s about writing them some music, the German composer apparently created one of the "most difficult pieces ever written for wind instruments."
«Read the rest of this article»
Austin Peay def. Murray State, 3-0 (25-14, 27-25, 25-20)


On senior day, Austin Peay State University's volleyball team sent its seniors out with a victory, posting a three-set victory (25-14, 27-25, 25-20) against Murray State, Saturday, in Ohio Valley Conference action at the Dunn Center. It was the regular-season finale for both teams.
Austin Peay (22-8, 15-3 OVC) opened the match with a wire-to-wire victory in the opening set. The Lady Govs jumped out to an 8-4 lead and did not look back, leading by as much as 11 points, 22-11, late. The Lady Govs posted 15 kills in the opening set while the Racers were limited to eight kills.
«Read the rest of this article»