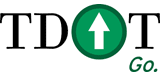 Nashville, TN – Nightly lane closures on Wilma Rudolph Boulevard (U.S. 79/State Route 13) will continue through Saturday as contract crews complete major construction work on the new bridge over the Red River. Wilma Rudolph Boulevard will be reduced to one lane tonight and Saturday night for the continued installation of bridge beams.
The closure periods are as follows:
Friday, August 27th, 2010 and Saturday, August 28th, 2010, 8:00pm – 6:00 am (each night)
During the closures, crews will use large cranes to lift steel bridge beams, each weighing an average of 65,000 pounds, across the roadway and onto the new bridge piers. Police officers and flaggers will be on site to direct north and southbound traffic through the work zone. Motorists are advised to plan ahead and avoid the area if at all possible.
One additional night will be needed on Wilma Rudolph at Red River to complete the beam installation.  The Contractor will be installing the diaphragms and finish racking all the beams together on Saturday night.  This will require the same set up for traffic control that has been in place all week to actually set the beams / one lane on Wilma Rudolph while alternating traffic flow as needed (this has worked very well the past three nights and should continue to work well through Friday and Saturday with the same traffic control set-up that has been in place each night). 
There are approximately 54 diaphragms (this is the cross bracing between the beams) to install.  Only part of them are install for stabilization during the actual setting of the beams.  Therefore, to complete this work, one additional night will be needed.  Two cranes will be positioned in the south bound lanes of Wilma Rudolph to lower the diaphragms in place while each is bolted in by contractor personnel. 
Traffic will remain in the north bound lane just as it has all week during this night time operation.  4 beams were set Tuesday night, 4 beams were set Wednesday night, two beams Thursday night, and 2 beams will be set Friday night.  Saturday night all diaphragms will be installed, all bolts completely tightened and all beam installation completed. 
The beams set Thursday and Friday night are more difficult to installation due to having to place them over the center span of the river from pier to pier – thus making the beam installation much more difficult, of which, takes more time.
The Red River Bridge Replacement Project began in February 2010 and is expected to be complete by November 2011. The $6.7 million project is being funded through the Better Bridges Program. Through the Better Bridges Program TDOT will replace, repair or rehabilitate 200 state owned structurally deficient bridges in Tennessee by 2013.
For more information on TDOT construction project activity visit the TDOT SmartWay web site at www.tn.gov/tdot/tdotsmartway/.  Travelers can also dial 511 from any land-line or cellular phone for travel information or can follow us on Twitter at www.twitter.com/TN511 for statewide travel information or www.twitter.com/Nashville511 for traffic information in the Nashville area.  Motorists are reminded to use all motorist information tools responsibly.  Drivers should refrain from texting, tweeting or using a mobile phone while operating a vehicle.  TDOT advises drivers to "Know before you go!" by checking traffic conditions before leaving for your destination.