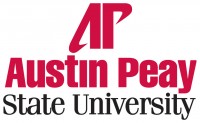 Clarksville, TN – Known for creating oversized, staged photographs, Adi Nes will speak about his photography at 7:00pm, Thursday, October 28th in the Trahern Building.
The talk is free and open to the public.
His images deal with themes of humanity and masculinity while investigating elements of Israeli identity, such as militarism, religion, ethnic groups and the tension between the center and the periphery. Nes often gleans ideas from mythology, art history and the history of photography.
Nes has received world acclaim through a solo show at the Legion of Honor Museum in San Francisco, the San Diego Museum of Contemporary Art and the Museum of Contemporary Photography in Chicago.
"Biblical Stories" has been exhibited at the Wexner Center for the Arts in Columbus, Ohio, the Jack Shainman Gallery in New York, the Light and Sie Gallery in Dallas, Texas, the Contemporary Jewish Museum in San Francisco, CA, and currently at the Istituto Nazionale per la Grafica Roma as part of a European tour.
For more information, call Warren Greene, assistant professor of art, at 931-221-6519.