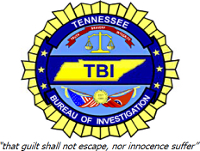 Nashville, TN – The Tennessee Bureau of Investigation is seeking the public's assistance locating two escaped inmates from Louisiana who are believed to be in the West Tennessee area. Both are considered dangerous and should be approached with caution. If spotted, the public should call 1-800-TBI-FIND (1-800-824-3463).
 
The last time 36-year-old Ricky Wedgeworth and 33-year-old Darian "Drake" Pierce were spotted was in Jackson, TN. last evening after a Tennessee Highway Patrol trooper pulled over a stolen car out of Vicksburg, MS near mile marker 84 along I-40 and the two escapes fled on foot.
Officers with the Tennessee Highway Patrol, Jackson Police Department and Madison County Sheriff's Office pursued the fugitives on foot and have been searching for them in the Jackson, TN area all night with the TBI and US Marshals.
 
The two escaped Friday at approximately 2:00pm from the Louisiana State Police Headquarters Compound where they were on work detail. They stole a state issued van which was later found near St. Francisville in Louisiana. It's believed they then traveled to Mississippi where they stole the car that was recovered last night. 
The escapees are believed to have ties to Middle and West Tennessee.
Ricky Wedgewood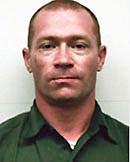 Wedgeworth is a Memphis native and has a criminal history out of Shelby County. He was serving time in Louisiana for a 2006 armed robbery and has an arrest record that includes theft, reckless endangerment and aggravated assault.
He is described as a white male approximately 5'8" tall weighing 145 lbs. with reddish brown hair and brown eyes.
He has tattoos on his arms, chest and abdomen.
Darian Pierce
Pierce was serving time in Louisiana for attempted second degree murder and has been arrested for murder as well as aggravated criminal damage to property in Louisiana.
Pierce is described as a white male who stands 5'11" tall and weighs approximately 145 lbs.
He has brown hair and eyes and tattooed fingers on his right hand.