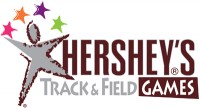 Clarksville, TN – There has been a change in location of the 2011 Hershey Track & Field competition on May 14th. The event will be held at the Kenwood High School Track, rather than the Rossview High School Track as originally announced. The competition will still be held at 9:00am.
Young athletes can sign up by picking up an application at the Parks and Recreation office or any of our three community centers.
For more details on Hershey Track & Field, please contact the Clarksville Parks and Recreation at 931-645-7476 or visit www.cityofclarksville.com.