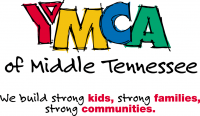 Clarksville, TN – Back by popular demand, the Clarksville Area YMCA is once again offering the small group, Boundaries. In this eight week group, we will read through the book Boundaries, written by Dr. Henry Cloud and Dr. John Townsend.
By understanding physical, mental, emotional and spiritual boundaries, you will learn when to say yes and how to say no to take control of your life. This group will address questions like: Can I set limits and still be a loving person? How do I answer someone who wants my time, love, energy or money?
Why do I feel guilty when I consider setting boundaries? Through weekly reading and discussion, you will find answers to these and other tough questions and learn how to set healthy boundaries with your parents, spouse, children, friends, coworkers and even yourself. This life-changing group will meet every Thursday from 6:30pm–8:00pm October 20th – December 15th (excluding Thanksgiving Day).
Space is limited to 10 participants, so call the YMCA today at 931.647.2376 to save your spot.