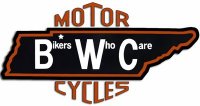 Clarksville, TN – The Bikers Who Care are hosting one of three family fund benefit concerts today at Appleton Harley-Davidson. The event starts at 2:00pm and goes on until 10:00pm tonight.
Another benefit party will take place today at O'Neals on Madison Street and again tomorrow at Scooters.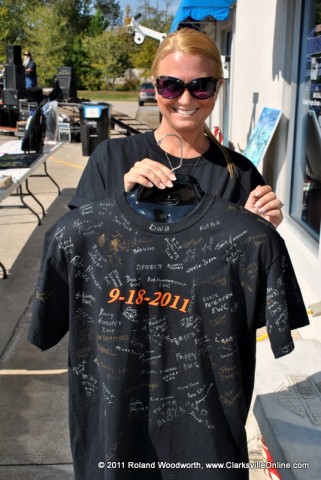 During thr Bikers Who Care benefit party Five of our Brothers and Sisters were lost due to Accidental Carbon Monoxide Poising in the Camper they shared September 18th, 2011.
You can help the families of the Thirteen children who lost their parents by supporting this Bikers Who Care Sponsored event at Appleton Harley Davidson located at 2501 Hwy 41 A Bypass in Clarksville.
LIVE MUISIC FEATURING – Roundman at 2:00pm, Jeremy Holt and Friends at 3:45pm , Mike Robinson and Mike Bryant at 5:30pm and Last Nights Whiskey takes the stage at 7:15pm tonight.
LOTS OF FOOD and DRINKS along with a Silent Auction. There are several items available including the Large T-Shirt signed by all the BWC Members. The bid for this shirt started online and will continue to grow until Monday. To see the current bid on this shirt and place bids, click here
If you can't come to this event and would like to donate to the families, please go to any Planters Bank and make checks payable to Bikers Who Care – Family Fund. You can specify a particular family on the memo line of your check, or let the bank split your donation evenly between the families. Checks can also be mailed to Planters Bank – 325 Commerce Street, Clarksville, TN 37040. You can also donate on the Bikers Who Care Website. www.BikersWhoCare.org
About Roland Woodworth
My name is Roland Woodworth, a professional REALTOR® with the experience & knowledge to assist you with all your real estate needs. My main area of focus is Clarksville TN , Oak Grove KY and the surrounding areas. I have over 12 years experience in the Real Estate industry and I'm a full time Realtor licensed in both Tennessee and Kentucky. I'm also a NAR Certified Short Sale & Foreclosure Resource.

I moved to Clarksville while stationed in the US Army at Ft Campbell, KY in 1992. I have been in sales in the area since 1996. I received my Real Estate license in 1999.   I have been involved in many community organizations including the Clarksville Area Chamber of Commerce where I was a Chamber Ambassador for 5 years. I was the Fair Chairman for the 2002 North Tennessee State Fair in Clarksville, TN, and also president of Fair Inc which is the governing board consisting of members of the Clarksville Jaycees, City of Clarksville and Montgomery County. I'm  also a member of the Clarksville Jaycees Volunteer Col. Corp. a past member of the Clarksville Jaycees and the Downtown Kiwanis Club. I participated in the 2005 and 2009 Clarksville Extreme Makeover Home Edition builds here in Clarksville – Montgomery County.

Web Site: http://www.ClarksvilleHomeInformation.com
Email:
Sections
Events
Topics
Bikers Who Care Family Fund Benefit, BWC, Jeremy Holt, Last Nights Harley Davidson, Mike Robinson Bryant, Roundman