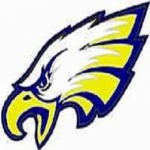 Last night in the first game of the Hickman County's Above the Rim Invitational, Northeast High started off by ending their first quarter with the lead against Hickman County of 9-14. At half time they were continuing their lead with 34 points scored during the second quarter, bringing score to 17-48.
The team took about 10 minute's and they were back on the court warming up for the 2nd half. At the end of the 3rd quarter the score was 29-69. The final score was 36-79 bringing Northeast into the Semi Finals. 
Tonight Northeast will be up  against Brentwood, who are ranked  #22 in the Division I Class AAA.  According to CoachT  the top 10 teams in the Division I Class AAA, Northeast is ranked #1.
Tonight's games against Brentwood will be starting at approximately 8:30pm. Location to the game is at the Hickman County High School.  The lights to the sign for the High School were out last night, so be sure not to miss the turn.  The address is 1645 Bulldog Blvd. in Centerville, TN
The win last night brought Northeast record to 14-0.   Clarksville should be proud of this team as they are dominating the brackets of Men's Basketball in High School sports.
Northeast won the Championship title in the State Farm Holiday Classic Tournament earlier this month.
Photo Gallery