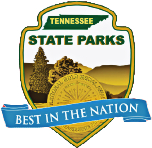 Lebanon, TN – Cedars of Lebanon State Park will host the 35th Annual Elsie Quarterman Cedar Glade Wildflower Festival April 27th-28th.
Held in partnership with the Center for Cedar Glade Studies of Middle Tennessee State University, this event will offer visitors an opportunity to learn more about the area through seminars, guided nature walks, exhibits, guest speakers and naturalist displays.  All events are free and open to the public.
"We are honored to be hosting this long-standing event and excited about the roster of experts on hand during this two-day festival," said Park Manager Kenny Daniel. "We have numerous activities and educational opportunities planned for all ages and encourage everyone to join us."
Dr. Elsie Quarterman is professor Emeritus of Vanderbilt University and pioneered cedar glade research in the early 1950s.  Coupled with her extensive research, Dr. Quarterman has been an advocate for natural area protection throughout her distinguished career. Her efforts helped Tennessee in 1971 become one of the first states in the U.S. to pass legislation to protect natural areas.
Daniel added that Dr. Quarterman celebrates her 102nd birthday this year. "It's been an honor and a privilege to learn from Dr. Quarterman and she's been so gracious to share her vast knowledge of the area with us over the years. Her experience as a naturalist, scientist and conservationist, coupled with her love and support of Cedars and its surrounding glades, are unmatched."
The festival will kick off on Friday, April 27th, beginning at 1:00pm at the park's Assembly Hall for the Center for Cedar Glade Studies' research roundtable. Friday's evening program will feature guest speakers Cedars of Lebanon Ranger and Naturalist Buddy Ingram and Kim Sadler with the Center for Cedar Glade Studies. Andrea Bishop, a conservation biologist with Tennessee State Natural Areas, also will be on hand to discuss the state's ginseng program and the recovery of the Tennessee Coneflower. Beginning at 8:00pm, a reception will follow the evening program and will include light refreshments and traditional glade music by the Wilson Warblers until 9:00pm.
On Saturday, April 28th, early risers and bird watchers will enjoy a Bird Walk, beginning at 7:00am at the park's Huddleston Cedar Forest Lodge. Expert birders, including members of Wilson County's Tennessee Ornithological Society chapter, will lead the walk. Participants are encouraged to bring field glasses and bird books.
Other event highlights on Saturday include several motorcade jaunts to various glades led by expert guides, including state and park naturalists. Participants are encouraged to contact the park office at 615.444.4565 or toll free at 800.713.5180 for reservations and departure times, as transportation is limited.
Also on Saturday, exhibits in the park's Nature Center will open at 9:00am and close at 4:30pm. This year's exhibitors include the Edible Natives with Sharon Bracey, Reflections in Wildlife, Millie Buford Flowers, the Tennessee Native Plant Society, and the MTSU Center for Cedar Glade Studies.
In the Assembly Hall beginning Saturday at 9:00am, experts will give various talks or lead hikes throughout the day, covering topics such as geology, butterflies of the glades, the "underground" wonders of local caves, gardening with native plants, edible native plants, along with a reptiles program.
A special program will be held at 11:30am. on Saturday in the native plant garden behind the park's Nature Center, honoring the life of Wilson County's own Dixon Merritt (1879-1972). A poet, humorist and former editor of the Tennessean, Merritt was a founding member of the Tennessee Ornithological Society. Cedars of Lebanon's Nature Center also bears his name. The special program also will celebrate the long-time support of the Master Gardeners of Wilson County and the Year Round Garden Club of Lebanon.  A pelican statue will be dedicated – an homage to Merritt's well-known limerick, praising the pelican's many attributes.
Following the dinner break on Saturday evening, the Owl Prowl and Frog Frolic activities will be held from 7:00pm to 9:00pm and will be led by herpetologists Ray Pope and Danny Bryan.  Participants are asked to meet at the Huddleston Cedar Forest Lodge for these two activities.
Cedars of Lebanon State Park and State Forest are located in the southwestern part of Wilson County within the central basin of Tennessee. Both were established during the 1930s as part of Franklin D. Roosevelt's program to resettle people and replant the Cedar trees that had been heavily harvested. The area now contains one of the largest juniper forests in the country.  For more information about the park, visit www.tnstateparks.com/Cedars.
The Elsie Quarterman Cedar Glade is a 185-acre natural area in Rutherford County. It is a part of the U.S. Army Corps of Engineers Percy Priest Reservoir and is managed by the Tennessee Wildlife Resource Agency as a Wildlife Management Area.
For more information about the Elsie Quarterman Cedar Glade Wildflower Festival, please contact the Cedars of Lebanon State Park office at 615.444.4565 or toll free at 800.713.5180.