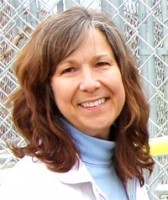 Clarksville, TN – Karen Josephson denies any allegations of improper cash management practices. The Animal Control Division was last audited in 2002 during the tenure of the previous director.
When Ms. Josephson assumed her position last year she was not given a copy of the previous audit nor was she advised of any applicable State regulations applicable to the financial management of the Animal Control Division.
Ms. Josephson has managed the financial operations of the Division as they were managed under the previous Director.

Ms. Josephson has not been provided a copy of the preliminary Audit and therefore cannot respond to any alleged deficiencies.
She is disappointed that she has not been given the opportunity to explain whatever findings were the basis of her removal from the position of Animal Control Director. Ms. Josephson is prepared to respond to specific allegations once they are made known to her.
Ms. Josephson met with Montgomery County Officials on July 5th, 2012, at which time she was given a Performance Improvement Plan. There was no reference to any cash management deficiencies during the meeting or in the PIP. Ms. Josephson denies any material deficiencies in her job performance. She has responded in writing to the PIP.
Ms. Josephson was recruited to the position of Animal Control Director from a successful and blemish free tenure in Cheathem County. She has been dismayed by the County's rush to judgement which caused damage to her reputation. She hopes to be reinstated to her position once this misunderstanding has been resolved.
For more on the story, see: Montgomery County Animal Control Director Fired