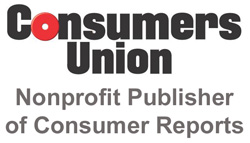 Washington, D.C. – The Consumer Financial Protection Bureau (CFPB) announced a new rule giving the financial watchdog more oversight of credit bureaus, which generate billions of credit reports each year.
Beginning this fall, the CFPB will take a closer look at the 30 largest credit reporting agencies, including the big three — Experian, Equifax, and TransUnion —to ensure accuracy and compliance with the law. The move marks the first time that a federal agency will have a hand in overseeing the credit reporting industry.
Consumers Union, the policy and advocacy division of Consumer Reports, praised the CFPB's announcement as an important effort in making credit reports more reliable.
"One error on a credit report can have a huge impact on a consumer's life – from mortgages, to student loans, and every day credit card purchases," said Pamela Banks, senior policy counsel for Consumers Union. "Unfortunately, we have been hearing complaints from consumers about mistakes that stay on credit reports for months, or even years, after being caught by the consumer. That's why consumers need someone on their side to ensure that credit bureaus are reporting the right information and working quickly to correct any mistakes.  This oversight will allow the CFPB to shine a light on the industry and make sure they are towing the line."
In addition, the consumer-focused agency plans to issue an advisory to consumers about the importance of checking their credit reports and about information on disputing mistakes.
Consumers Union has been working to educate consumers about credit bureaus and the need to review your credit report for errors. For more information on how to get your free credit report and tips on fixing any errors, visit www.ConsumersUnion.org/creditreport .