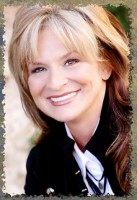 Clarksville, TN –
The Clarksville Christian Women's Connection would like to invite all ladies to come out wearing your beach and nautical togs to attend a special concert event featuring Linda Oliver, from Birmingham, Alabama On Tuesday, August 21st, 2012 from 10:00am-11:30am at the Fellowship Hall of the Madison Street United Methodist Church.
Linda has sung with the Temptations and Alabama; she has also performed for First Lady Laura Bush, to name a few. Also featured is guest speaker, Kim Spicer, from Cullman, Alabama, who will talk about "Gaining New Perspective By Near Drowning".
Admission is $7.00 per person inclusive. Please make reservations by phoning Heide Streetman at 648-835). Walk-ins are welcome. FREE childcare provided by reservation only.
About the Clarksville Christian Women's Connection (CWC)

Some say the Clarksville Christian Women's Connection is the best-kept secret in town! Though truly not a secret, much of Clarksville has yet to learn about this wonderful women's group which meets on the third Tuesday of each month. Taking part in CWC events is a terrific way for ladies of all ages to connect with each other many times making long-lasting friendships.
Alternating monthly between brunches and luncheons, the meetings feature a special event or presentation along with an inspirational guest speaker. The brunch meetings are held in the Fellowship Hall at the Madison Street United Methodist Church (319 Madison Street) Luncheons are held in the Main Ballroom at the Clarksville Country Club (334 Fairway Dr, just off Memorial Drive) , with an occasional special evening event.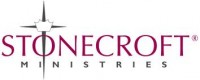 The  Clarksville Christian Women's Connection is affiliated with Stonecroft Ministries of Kansas City, MO, an international women's ministry. The Clarksville CWC sponsors several weekly Stonecroft Bible study groups, beginning in September, which are open to all ladies. For more Bible study information, contact Peggy Thompson at 645-6650.
Also open to all ladies, the  Clarksville Christian Women's Connection Prayer Connection meets monthly in host homes, where ladies come together to fellowship and pray for our Community, our Country, and Personal Needs. For more Prayer Connection information, contact Marilyn Moreland at 551-4436. Chairman, Paula McElroy, would like to personally invite all ladies in the Clarksville area to "give us a try!"
For more information about CWC or to make email reservations contact Laurie Kainz at 801-7417 or .
Upcoming Clarksville Christian Women's Connection Events
August 21st – Beach Party Concert Event & Brunch @ Madison Street United Methodist Church – 10:00am
September 18th– 5-4-5-4-5 Swap (Children's Toys & Clothes, Maternity) @ Madison Street United Methodist Church – 7:00pm
October 16th – Holiday Recipe Swap & Bake Sale Luncheon @ Clarksville Country Club – 11:00am
November 13th – Fall Fundraiser & Brunch @ Madison Street United Methodist Church – 10:00am
December 18th – Christmas Gift Exchange & Luncheon @ Clarksville Country Club – 11:00am