"Write to Win" Promotion Offers Customers the Opportunity to Win Money for Their School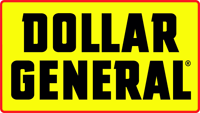 Goodlettsville, TN – Throughout September, Dollar General will celebrate schools and honor teachers during its year-long "Every Day Heroes" campaign.
In celebration of  schools everywhere, Dollar General will offer customers the opportunity to win money for their school through the Dollar General "Write to Win" promotion. Customers ages 21 and over may visit dollargeneral.com to submit a brief essay about why their school deserves to win. Three essays will be selected and the winning schools mentioned in those essays will win $10,000 each.
In partnership with Procter & Gamble® (P&G), Dollar General is honoring schools across the country and is proud to be featuring AAMA-Sanchez Charter School in Houston. One of the school's teachers, Melanie Flores, will represent the school on OWN: Oprah Winfrey Network in September as part of the "Every Day Heroes" campaign.
The school serves the predominately Hispanic East End Community and provides small classes, a personalized learning environment, and intensive support services that help students overcome academic and social barriers. Students discover college and career pathways through college credit classes, professional work experiences and other learning experiences beyond the classroom.
Flores teaches Technology at AAMA-Sanchez Charter School and exemplifies the school's vision. She is the mother of 20-month-old daughter and volunteers at a local women's shelter.
"Melanie brings extraordinary energy and optimism to her classroom and her positive approach has allowed her to make great strides with many of her students," says Todd Vasos, Dollar General's chief merchandising officer.  "She truly exemplifies the Dollar General 'Every Day Hero – both inside and outside of school."
"I am honored to represent AAMA – Sanchez Charter School as an 'Every Day Hero' and to be recognized for doing something that I truly love," said Flores.  "There are so many deserving students and teachers out there who can use a helping hand, and it's great that Dollar General has the supplies and products they need to create a healthy and happy learning environment."
Dollar General has a strong commitment to AAMA-Sanchez Charter School and schools around the nation through its Literacy Foundation.  The foundation supports programs that help others improve their lives through literacy and education.
About Dollar General Corporation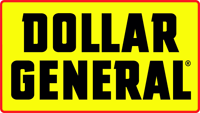 Dollar General Corporation has been delivering value to shoppers for more than 70 years. Dollar General helps shoppers Save time. Save money. Every day!® by offering products that are frequently used and replenished, such as food, snacks, health and beauty aids, cleaning supplies, basic apparel, house wares and seasonal items at low everyday prices in convenient neighborhood locations.
With 10,000 stores in 40 states, Dollar General has more retail locations than any retailer in America. In addition to high quality private brands, Dollar General sells products from America's most-trusted manufacturers such as Procter & Gamble, Kimberly-Clark, Unilever, Kellogg's, and Coca-Cola. Learn more about Dollar General at www.dollargeneral.com.
About Procter & Gamble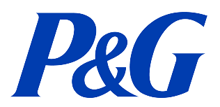 P&G serves approximately 4.6 billion people around the world with its brands. The Company has one of the strongest portfolios of trusted, quality, leadership brands, including Pampers®, Tide®, Ariel®, Always®, Whisper®, Pantene®, Mach3®, Bounty®, Dawn®, Fairy®, Gain®, Charmin®, Downy®, Lenor®, Iams®, Crest®, Oral-B®, Duracell®, Olay®, Head & Shoulders®, Wella®, Gillette®, Braun®, Fusion®, Ace®, Febreze®, Ambi Pur®, SK-II®, and Vicks®.
The P&G community includes operations in approximately 75 countries worldwide. Please visit www.pg.com for the latest news and in-depth information about P&G and its brands.