By Tim Hipps
Army Installation Management Command

London, England – In double record-setting fashion, U.S. Army Sgt. Vincent Hancock became the first shotgun shooter to win consecutive Olympic gold medals in men's skeet at the Royal Artillery Barracks here yesterday.
Hancock, 23, a soldier in the U.S. Army Marksmanship Unit from Eatonton, GA, eclipsed his own records set at the 2008 Beijing Games for both qualification (123) and total (148) scores. He struck gold in China with a qualification score of 121 and total of 145.
«Read the rest of this article»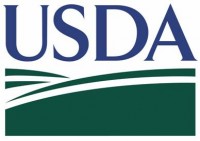 Washington, DC – Based on weather developments last week (July 22-28), U.S. corn and soybean conditions further declined in today's USDA/NASS crop condition report.  The most significant crop deterioration occurred across the southern and western Corn Belt, where little or no rainfall accompanied temperatures that averaged 5 to 10°F above normal.
Multiple days of triple-digit (100°F) heat were noted last week in parts of Indiana, Illinois, Iowa, Missouri, Arkansas, and on the Great Plains from South Dakota to Texas.  In contrast, there was enough rain (locally 1 to 2 inches or more) across the northern Corn Belt, mainly from the Dakotas to Michigan and Ohio, to help stabilize crop conditions in some fields.  Parts of central and eastern Iowa also received highly beneficial rainfall in excess of an inch.
«Read the rest of this article»
Nashville, TN – The State of Tennessee's Annual Sales Tax Holiday is held every year on the first Friday in August and ends the following Sunday night. This year's tax-free holiday weekend begins at 12:01am on Friday, August 3rd and ends Sunday, August 5th at 11:59pm.
What is Tax Free? Clothing $100.00 or less. School Supplies $100.00 or less. Computers $1500 or less. «Read the rest of this article»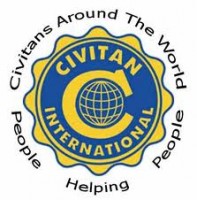 Cunningham, TN – The Central Civitan Club held the 104th Annual Lone Oak Picnic, Saturday July 28th from 9:00am to 3:00pm at the Central Civitan Building located on Alonzo Place in Southern Montgomery County. Cars were lining up down both sides of the street to pickup the good old fashion BBQ being served.
There was a large crowd throughout the day. At one time there were over 500 people socializing and enjoying some great food. Many were there to here the candidates in this years elections speak. At noon, 14 Federal, State and local candidates gave speeches to the attentive crowd.
«Read the rest of this article»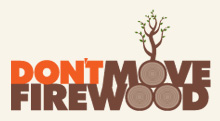 Sheffield, MA – If you're going camping this summer, don't bring firewood with you. Tree-killing insects and diseases can lurk in firewood. These insects and diseases can't move far on their own, but when people move firewood they can jump hundreds of miles.
New infestations of invasive species destroy our forests, property values, and cost huge sums of money to control. «Read the rest of this article»
Written by Dauna Coulter
Science at NASA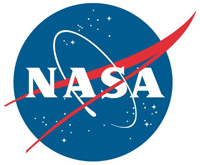 Washington, D.C. – On August 5th at 10:31pm Pacific Time, NASA will gently deposit their new, 2000-pound Curiosity rover on the surface of Mars, wheels-first and ready to roll. Quite a feat – because it will come screaming through the Martian atmosphere at 13,000 mph.
Curiosity, aka the Mars Science Laboratory, will be the largest mission ever to land on another planet. It's big because it has a big mystery to solve: was Mars ever or is it still capable of harboring life?
«Read the rest of this article»