Ticketmaster, Time Warner Cable and BMW among others make CR's "Naughty" List while Home Depot, Oxo and PNC Bank play "Nice" in Third Annual Public Education Campaign

Yonkers, NY – Consumer Reports today unveiled its third annual Naughty & Nice List of company policies and practices. The companies cover a gamut of industries, including automotive (BMW, Honda) apparel (Kohl's, Nordstrom, Forever 21) and even hospitality (Drury Hotels).
The annual Naughty & Nice list is not a Rating on an overall company; rather it's a "thumbs up" or "thumbs down" on a specific policy or practice. CR also acknowledges that the companies excluded from the list may have similar policies. «Read the rest of this article»
Written by Jia-Rui C. Cook
NASA's Jet Propulsion Laboratory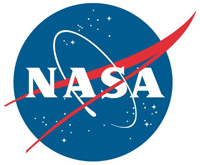 Pasadena, CA – NASA's Cassini spacecraft has been traveling the Saturnian system in a set of inclined, or tilted, orbits that give mission scientists a vertigo-inducing view of Saturn's polar regions.
This perspective has yielded images of rolling storm clouds and a swirling vortex at the center of Saturn's famed north polar hexagon.
«Read the rest of this article»