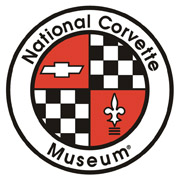 Bowling Green, KY – January 9th, 2015 is National Law Enforcement Appreciation Day (LEAD), and in recognition of those who serve our communities the National Corvette Museum is offering free admission to active and retired law enforcement and their immediate accompanying families Friday, January 9th through Sunday, January 11th.
In addition, the Museum's Cafe and Corvette Store are offering a 10% discount on purchases through the weekend. To take advantage of this special promotion, simply show proof of service.
"Law enforcement officers play an important role in our community, and often it is a thankless job," said Museum Executive Director Wendell Strode. "These men and women serve as guardians of our way of life. We would love the opportunity to personally thank them for their service and show them that the staff and members of the National Corvette Museum support and appreciate them."
Law enforcement organizations may also request free admission passes for their staff, which will be valid for a longer period of time. "We realize that not everyone can visit this weekend, so we are also offering family admission passes, which can be mailed for use at a later date," added Strode.
To request family passes, law enforcement organizations may contact the Museum at 270.467.8846 or email katie@corvettemuseum.org, providing the name of the organization, business mailing address, contact person and number of officers to receive a pass.
About the National Corvette Museum
The National Corvette Museum, a 501(c)(3) nonprofit foundation, is located in Bowling Green, Kentucky at 350 Corvette Drive, just off I-65 exit 28. The Museum is open daily, 8:00am-5:00pm CT.
More information is available at www.corvettemuseum.org