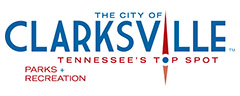 Clarksville, TN – The Clarksville Parks and Recreation Department will not open Bel-Aire Pool, located at 124 Marie Drive, for the 2015 summer pool season due to major structural and mechanical issues.
As Clarksville Parks and Recreation's main concern is the safety and well being of pool-goers, the Department would like to thank citizens for their patience as they look into options for other water play equipment to meet the recreational needs of the community.
In the meantime, Swan Lake, Beachaven, New Providence, and Smith pools are scheduled to open Saturday, May 23rd for the summer swim season, along with the splash pads at Lettie Kendall, Dixon, and Pettus Parks!
Clarksville Parks and Recreation would like to remind citizens that pool passes are valid at all City pools, including New Providence Pool, located approximately two miles away from the Bel-Aire Pool property.
For more information on City Pools and their locations, please visit www.cityofclarksville.com/aquatics or call 931.645.7476.