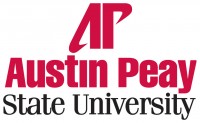 Clarksville, TN – The Austin Peay State University Circle of Omicron Delta Kappa National Leadership Honor Society was recently the recipient of the ODK Superior Circle Award, distinguishing it as one of the best chapters in the nation.
The award marks the fourth time in five years that the APSU circle has been recognized as "superior" for the continued leadership within the society.
The organization has also earned four "Circle of Distinction" honors over the years, and in 2013, the APSU circle was one of only two circles nationally to receive the ODK Presidential Award of Excellence.
With its recognition as a "Superior Circle," the chapter has distinguished itself as one of the "best" among 310 collegiate circles located across North America.
"We continue to be seen as one of the best circles nationally, and I think this speaks to the outstanding student leadership at APSU," Gregory Singleton, APSU associate vice president and dean of students, said.
The national leadership honor society recognizes and encourages achievement in scholarship, athletics, campus or community service, social and religious activities, campus government, journalism, speech, mass media and the creative and performing arts.
For more information, contact APSU Student Affairs at 931.221.7341.