Clarksville, TN – The Clarksville Police Department reports a serious collision involving a motorcyclist and a car happened at 4:57pm on the Westbound side of Interstate 24 near mile-marker 9.
Clarksville Police are assisting at the scene. The Tennessee Highway Patrol is handling the investigation. The motorcyclist has been transported by ambulance to Gateway Medical Center where he passed away.
«Read the rest of this article»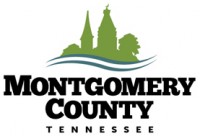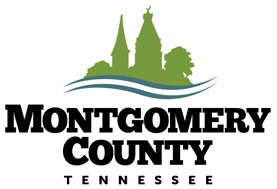 Montgomery County, TN – Montgomery County Government offices will be closed on Friday, January 1st, for the New Years Holiday.
Public Safety personnel will report as scheduled. Thank you, and have a safe and Happy New Year!
Tennessee Titans vs. Indianapolis Colts
Sunday, January 3rd, 2015 | 12:00pm CST | CBS
Indianapolis, IN | Lucas Oil Stadium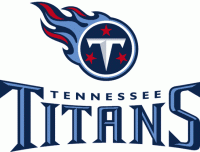 Nashville, TN – The Tennessee Titans (3-12) conclude the 2015 season with a trip to face the Indianapolis Colts (7-8) this week. Kickoff at Lucas Oil Stadium (capacity 63,000) is scheduled for 1:00pm EST/noon CST on Sunday, January 3rd.
This week's game will be televised regionally on CBS, including Nashville affiliate WTVF NewsChannel 5. Play-by-play announcer Andrew Catalon will call the action alongside analysts Steve Tasker and Steve Beuerlein.
«Read the rest of this article»

Nashville, TN – It's likely you'll be visiting retail counters this month to return or exchange those gifts that weren't quite right.
The Tennessee Department of Commerce and Insurance's (TDCI) Division of Consumer Affairs wants to make consumers aware of Tennessee laws regarding retail returns and offer a few tips to prevent hassles and headaches at the cash register.
«Read the rest of this article»
Clarksville, TN – Clarksville Mayor Kim McMillan is reminding everyone that all City of Clarksville offices will be closed on January 1st, 2016, for the New Year's Day holiday.
City offices will reopen on Monday, January 4th, 2016, for regularly scheduled business hours.
«Read the rest of this article»
Tow to Go service available through January 1st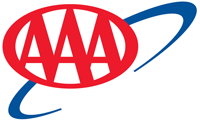 Tampa, FL – Many will celebrate New Year's Eve with a plan in place to get home safely. However, those that do not will put themselves and others in harm's way unnecessarily. AAA and Bud Light urge all motorists to plan ahead if they will be out drinking. This means choosing a designated driver, staying where you are celebrating, using a cab or finding another form of sober transportation.
"New Year's Eve is the busiest night of the year for Tow to Go, but it doesn't have to be," said Amy Stracke, Managing Director, Traffic Safety Advocacy for AAA – The Auto Club Group and Executive Director of the ACG Traffic Safety Foundation. "Please plan ahead to make sure you and your loved ones get home safely."
«Read the rest of this article»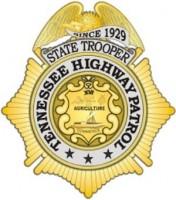 Nashville, TN – The Tennessee Highway Patrol (THP) will conduct a "No Refusal" traffic safety enforcement campaign during the 2015 New Year's Eve holiday period, beginning Thursday, December 31st at 12:01am and concluding Monday, January 4th at 11:59pm.
State troopers will perform saturation patrols, seat belt, sobriety and driver's license checkpoints as well as bar/tavern checks during the holiday. All of Tennessee's ninety five counties will have troopers working to ensure a safe holiday as we conclude 2015 and begin 2016.
«Read the rest of this article»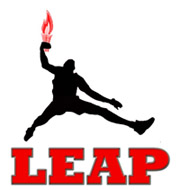 Clarksville, TN – The Clarksville Rotary Club donates $1,000 to the LEAP Organization to support their various youth enrichment programs. LEAP, which stands for Leadership, Enlightenment, Achievement, and Perseverance, is a 501(c) (3) nonprofit organization whose mission is to instill positive moral growth and sustainable life skills in youth.
What would it take to change the world? Rotary's 1.2 million members believe it starts with a commitment to Service Above Self. In more than 34,000 clubs worldwide, you'll find members volunteering in communities at home and abroad to support education and job training, provide clean water, combat hunger, improve health and sanitation, and eradicate polio.
«Read the rest of this article»

Nashville, TN – The Tennessee Department of Commerce and Insurance's (TDCI) Consumer Insurance Services Division announces that more than $2.8 million was repaid in 2015 as a result of the department's restitution efforts on behalf of Tennessee consumers.
"The Department is an advocate for Tennessee consumers from all walks of life," TDCI Assistant Commissioner, Insurance Division Michael Humphreys said. "The repayment this year of more than $2.8 million was the result of our insurance investigators mediating between the company and policyholders in order to get denied claims overturned and paid for the policyholder." «Read the rest of this article»
Written by Alan Buis
NASA's Jet Propulsion Laboratory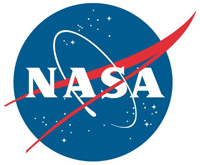 Pasadena, CA – The current strong El Niño brewing in the Pacific Ocean shows no signs of waning, as seen in the latest satellite image from the U.S./European Ocean Surface Topography Mission (OSTM)/Jason-2 mission.
El Niño 2015 has already created weather chaos around the world. Over the next few months, forecasters expect the United States to feel its impacts as well.
The latest Jason-2 image bears a striking resemblance to one from December 1997, by Jason-2's predecessor, the NASA/Centre National d'Etudes Spatiales (CNES) Topex/Poseidon mission, during the last large El Niño event. Both reflect the classic pattern of a fully developed El Niño. The images can be viewed at:
http://sealevel.jpl.nasa.gov/elnino2015/index.html
«Read the rest of this article»